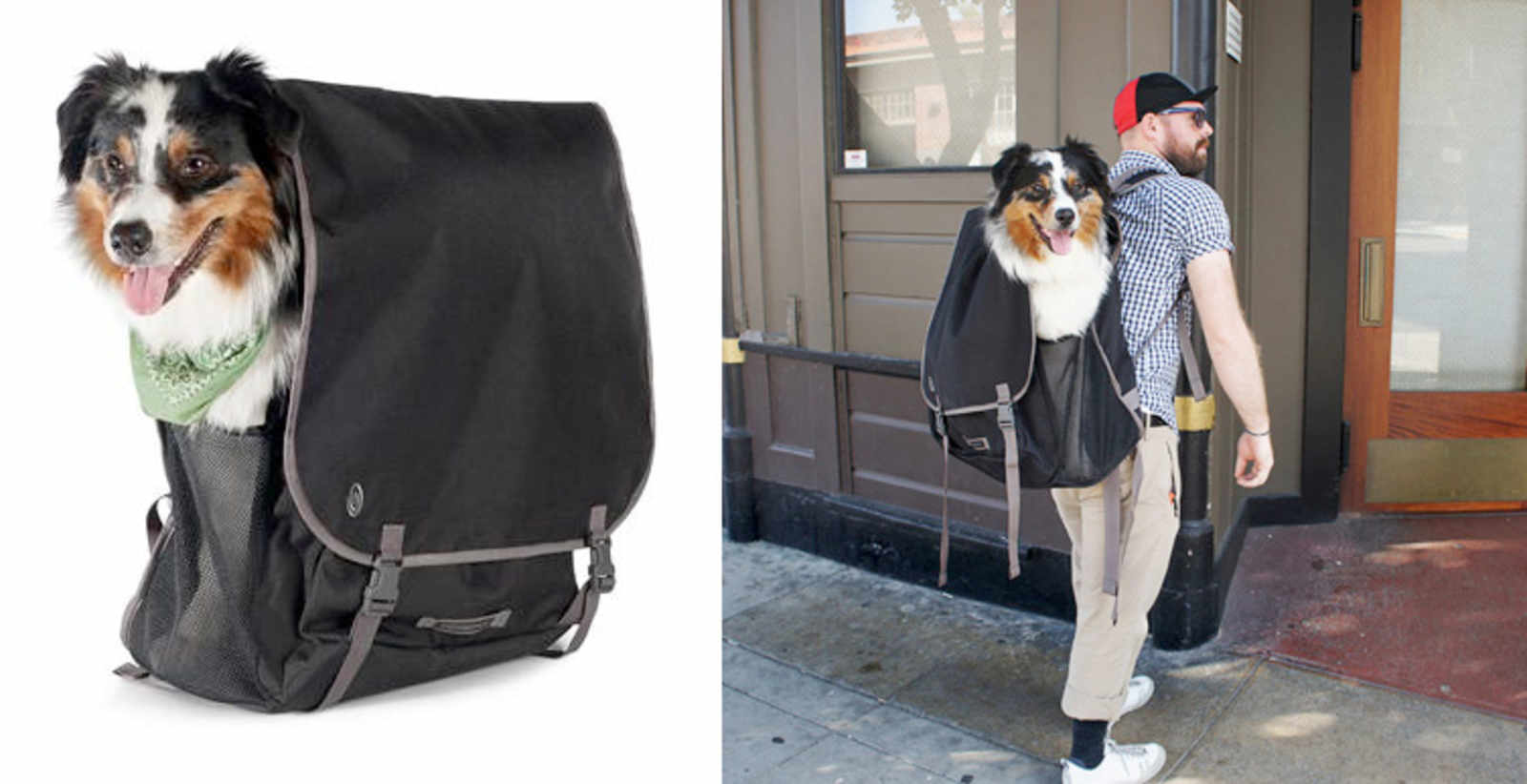 Do you have a bike? And a dog?  And a pair of black socks and blue glasses and no history of back pain?  Then Timbuk2's absolutely 100% totally real new Clifford bag is for you:
Dogs don't *really* like to walk, particularly big ones. Do your pooch a favor and put him in your pack. The Clifford Canine Carrier was designed with big dogs in mind. Its waterproof TPU liner and tether with clip ensure that all the business stays inside while you romp around outside. Core strength, balance, and non-hostile relationship with your dog are recommended for optimal use.
And here it is in action:
Only 120 bucks!