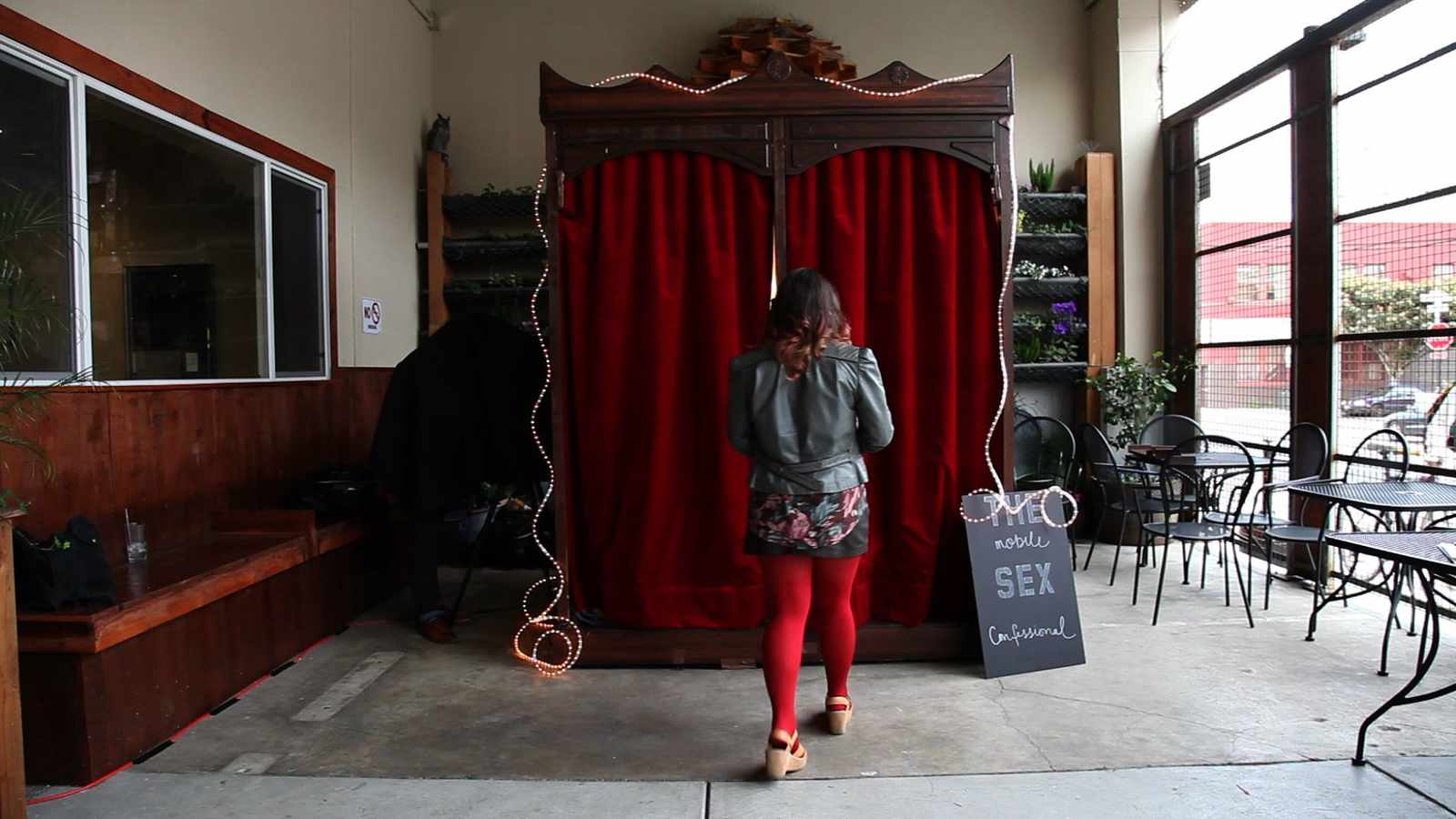 San Francisco is one giant twisted sex story, and Salon's sex writer Tracy Clark-Flory is capturing our sordid saga. How? By filming people's "juicy" stories in a guilt and fear-free mobile sex confessional, all for an upcoming web series.
Oh yes.
Liam from Salon fills us in on what they're looking for when they set up shop at Lost Weekend Video:
Instead of pure titillation, we're going for a range of stories revolving around all aspects of sex, not just the dirty details of the physical act itself (but a bit of that too). During our shoot at Mission Bowling Club on Monday, we found that people were more than willing to share personal stories about everything from being chastised for masturbating on the playground as a child to exploring bisexual desires as an adult. These tales were funny, sad, poignant, bizarre, etc., so it should be an interesting time at Lost Weekend…
And if you don't have any memories worthy of sharing, you could probably masturbate in there to make some new ones to confess about…
Ahem. Anyway, should you want to confess (and, hopefully, not be a pervert right there on the spot), swing by Lost Weekend tomorrow (Friday!) from 7-11pm and lay it out.