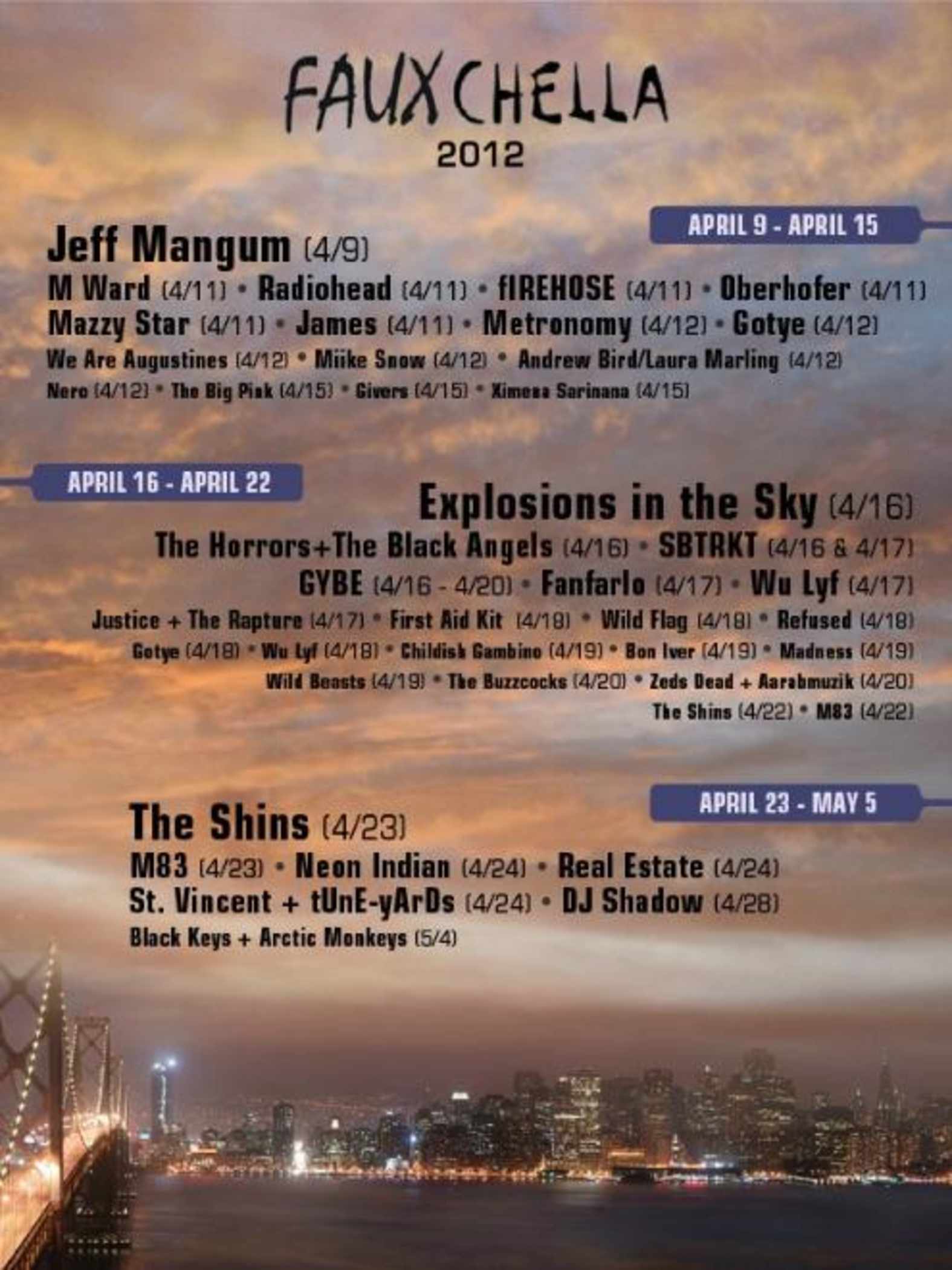 Unless you have a grip of cash and managed to refresh the ticket order form during that magical window between 09:59:30 and 09:59:45am on Jan. 13th, you're probably not going to Coachella.  But as Thrillcall (makers of this rad posters, which for some unknown reason isn't published on their own blog) explains, it's not a total loss:
Coachella 2012 is here – if "here" for you is the greater Los Angeles area. For the rest of us, Coachella can be a money sink, with travel and lodging costs often doubling the already-steep ticket price. If you're a Bay Area resident and the proud owner of a few wallet flies, Coachella artists often detour to San Francisco to pick up extra shows before and after Coachella. This trickle-down benefit has given rise to a sort of shadow festival called Fauxchella, and we should see the phenomenon become even more pronounced as Coachella expands to a two-weekend format for the first time. Festival artists are contractually prevented from playing in the Los Angeles area up to a month before and after the event, and plenty of them want to slip out in the downtime between weekends.
Read on for a more thorough list of the artists performing over the next few weeks.
[via Reddit]