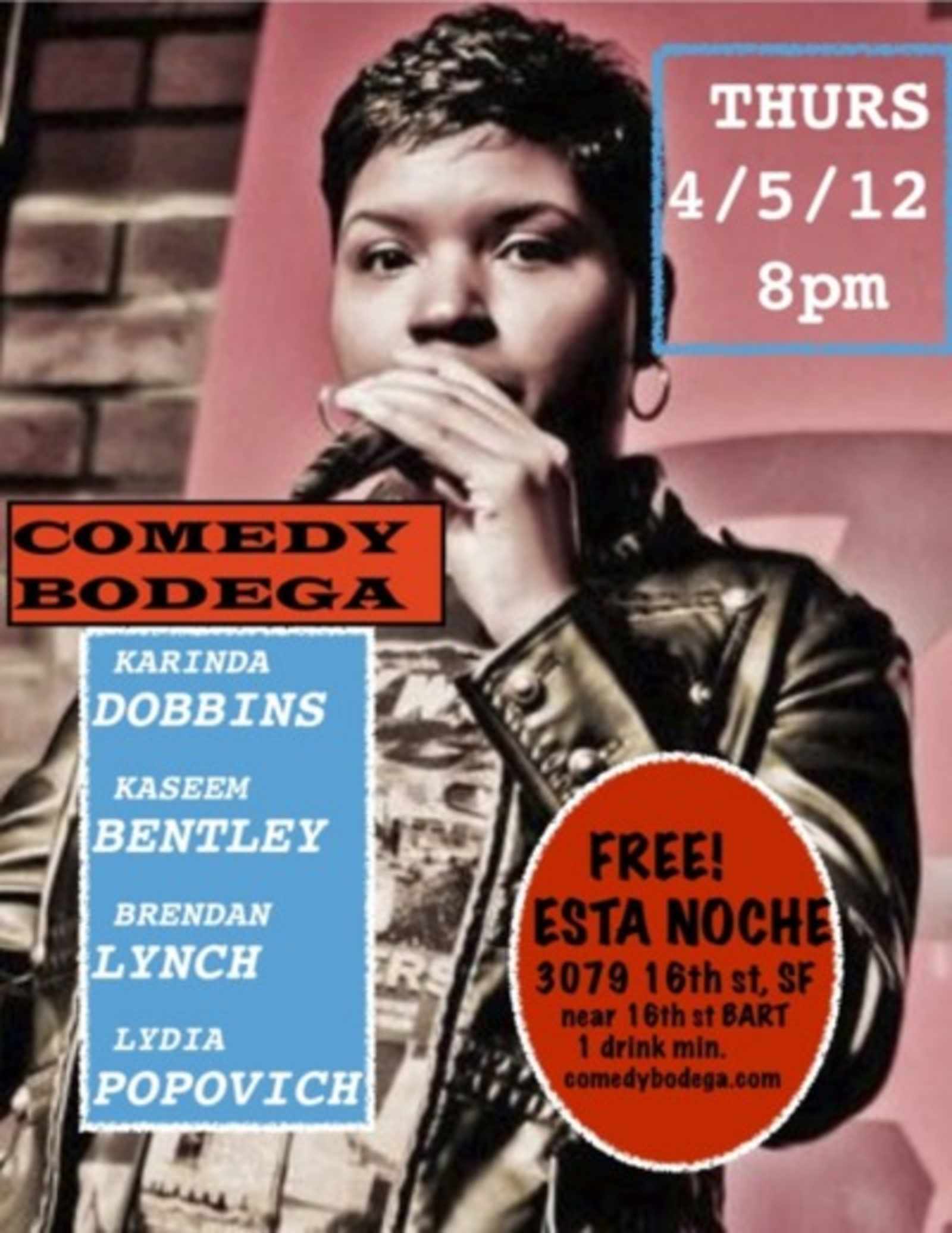 I know the 'flyer' is a bit small, but stay with me on this one.
Unbeknownst to me, there has been a comedy night going down at 16th Street Latino gay bar/occassional shitty Uptown Almanac punchline Esta Noche for the past few months.  Here're the details:
Come to Comedy Bodega for the freshest laughs in the Mission all FREE! Every Thursday at 8pm. You don't have to be a bisexual mariachi hipster to get in the door. Everyone is welcome at ESTA NOCHE the only Latino gay club in San Francisco. All shows in English.
Free comedy and I don't have to dress up like a mariachi?  There.
Anyway, I can vouch for Lydia and Kaseem being really fucking funny.  I'm not sure who the other two people are, but I'm sure they're funny too.  You should go.