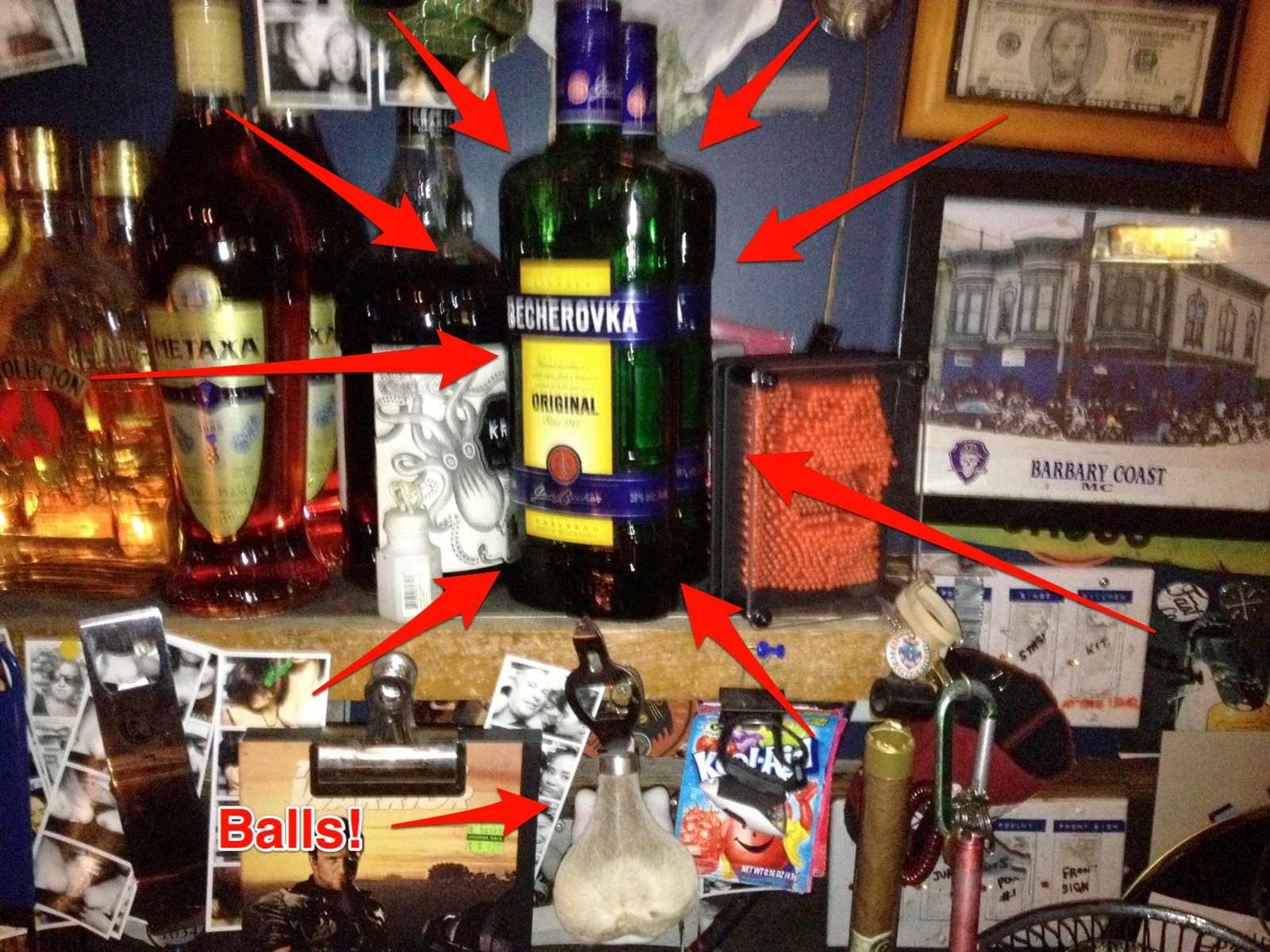 At the risk of alienating everyone who foolishly links civic pride to drinking mouth wash marketed as drinkable alcohol, I'm going to go out on a real limb here and say Fernet isn't that good.  That's not to say it doesn't have its place in the world: a shot with friends when revelling the fact human bodies have adapted to tolerate such acute horror, a gargle before a big date, or perhaps a drink while trying to fit in are all perfectly acceptable justification for ordering the drink.  Otherwise Fernet is just straight-up gnarly byproduct of the lemming-like drinking machismo that plaques our city.
But now there's an alternative beverage to please our made-up herbal liquor palates and it's called Becherovka.
What's Becherovka, you ask? My friend who spent some time in the Eastern European country from which it came described it as "what Fernet would taste like if Fernet was supposed to taste good."  A more reputable food/mixologist blog describes it in less comparative ways:
[The] liqueur comes with a 200-year-old pedigree. Its secret recipe, a blend of over 20 botanicals, was first formulated by a Czech apothecary and a British-born doctor way back in 1807 in a quest to create a healthful "elixir of life."

As is the case with most herbal liqueurs, Becherovka's not for all tastes. But if you like your drinks bittersweet, complex, and a little spicy, you'll want to give this cinnamon, clove, and ginger-accented liqueur a try. Weighing in at 38 percent alcohol by volume, it's traditionally sipped neat straight from the fridge or freezer and makes a bracing accompaniment to hot coffee or cold beer.
Sounds familiar, right?  The key difference here is taste, and by taste I mean Becherovka didn't make me gag and privately regret ordering it.
Now, I realize some of you out there will dismiss this endorsement of Becherovka as me trying to stay "hip" and "relevant" and "trendy" or whatever, but I assure you that in a blind taste test, the only person that'll pick Fernet is the guy who cuts himself in a bathtub full of salt water for shits n' giggles.
From what I can tell, the manufacturer only recently started importing this stuff to San Francisco, so it's still relevatively hard to track down. But should you want to give it a taste, it's available now at Bender's, sitting above a pair of testicles behind the bar.