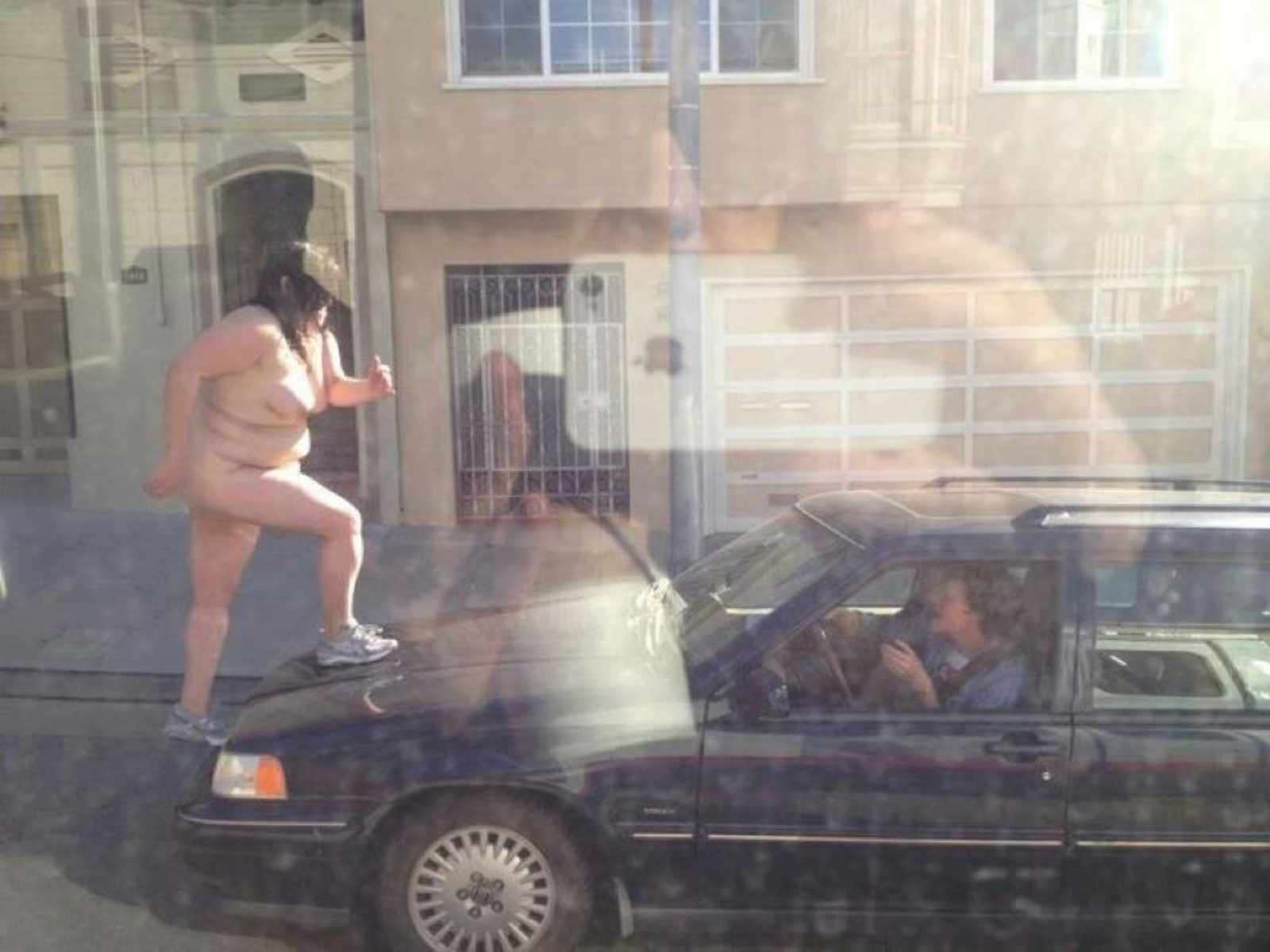 A woman described as "heavyset" and naked except for her shoes was pulled off the J-Church line on Tuesday morning, and while cops and medical personnel were evaluating her near the intersection of 24th and Church, she threw off a blanket that had been wrapped around her, walked up on the hood of one man's car, and stomped on his windshield. The man, John Knight, described the crazed woman as about 250 pounds, and he had a lot of explaining to do to his insurance company.

"They asked if the car was on the side of a street or in a parking lot," [Knight told the Chronicle]. "I told them, 'No, a naked woman just got on my hood and stomped on it.' They didn't really know what to make of it."
And here's the aftermath: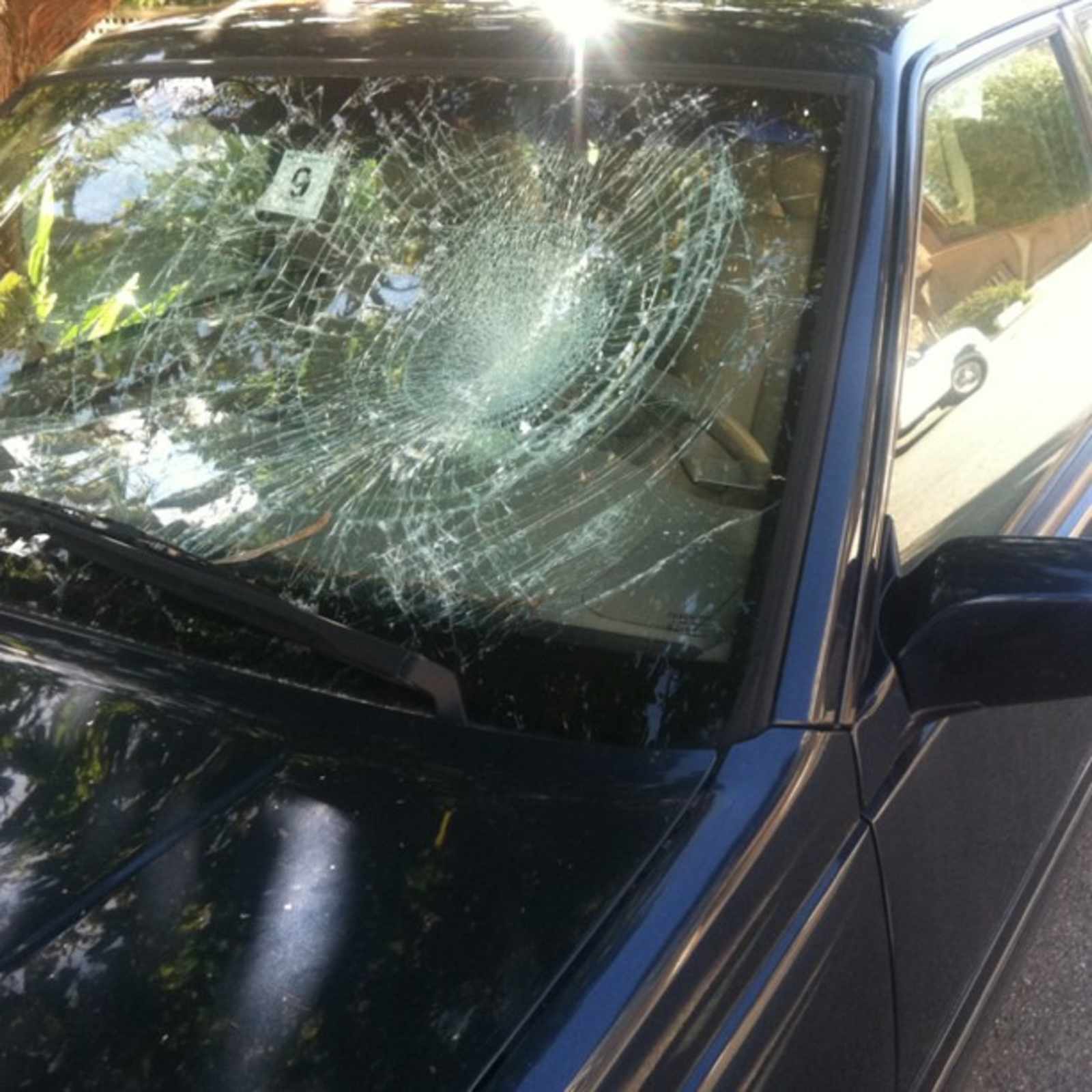 We reached out to Mr. Knight for an additional comment*, "No, see I was inside the car when it happened! Do you realize what kind of a vantage point that gave me? There are some things that can't be unseen! … Thank God I was driving a Volvo."
*Mr. Knight really didn't tell us that.