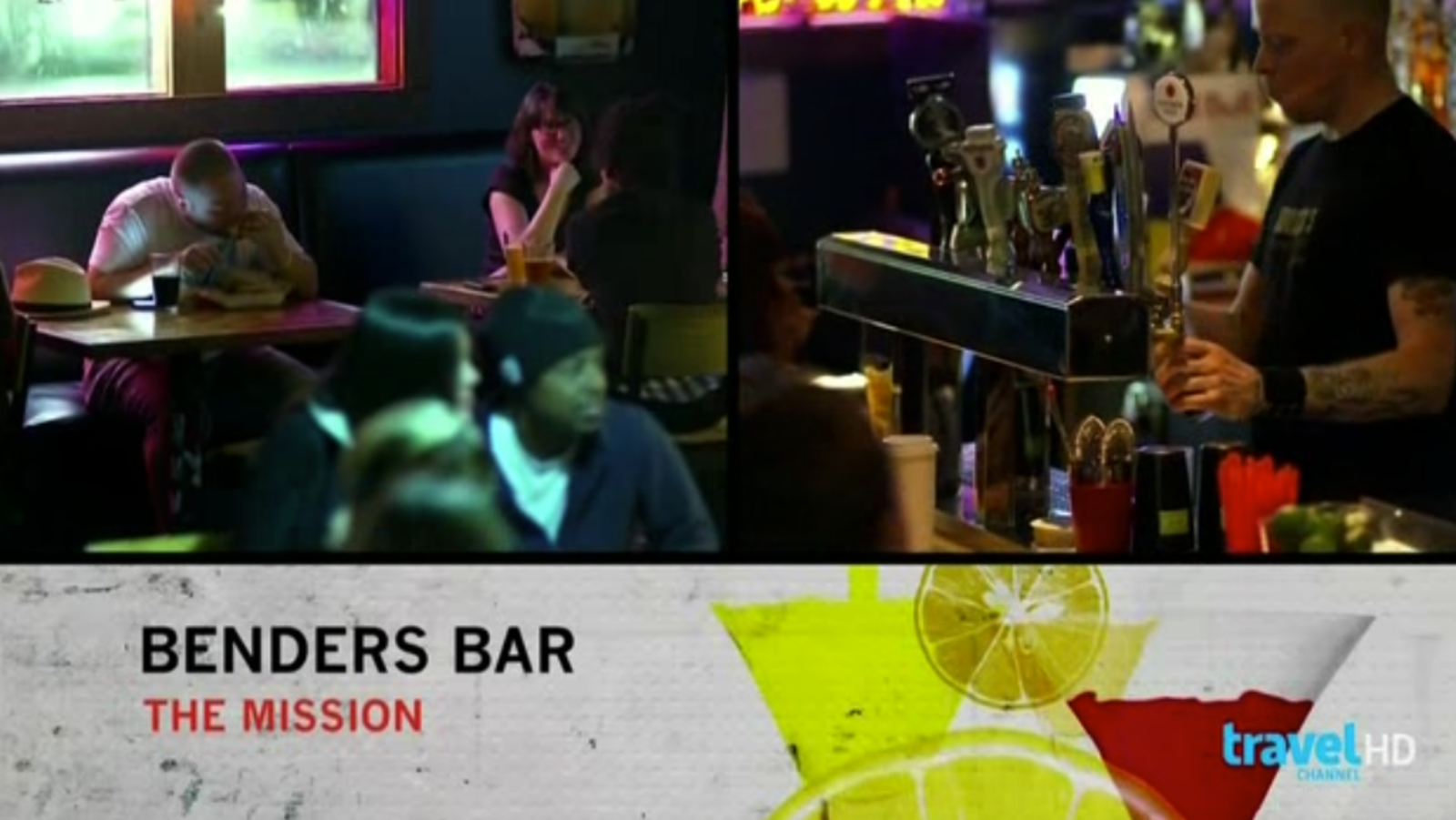 I'm sure you've been sick of hearing about Tony Bourdain's jaunt through SF since it happened back in August.  And don't worry—we're getting to that point too.  But the guy has a mouth like a sailor, and he pretty much spent his entire time in SF getting housed, so we couldn't help but give his SF episode of "The Layout" a watch last night.
All those places we heard about Bourdain visiting—Toronado, Dolores Park, Rice Paper Scissors, Zeitgeist etc.—made the show, but beloved neighborhood hole Bender's made an unexpected cameo.  This is what he had to say about it:
I could have gone to Bender's for late drinks, but they have live rock n' roll there and this show is so cheap-ass that we couldn't afford to pay the music rights.
Instead, he rolled to Chinatown's Li Po Lounge, where he shoved one of those blackout-inducing mai tai's down his throat.
And, of course, the "live rock n' roll" comment is a lie, as Bender's doesn't have live music on Tuesdays (when they filmed).  But no matter; it sounds like the jukebox has gone and saved the bar from hordes of Travel Channel watchers.