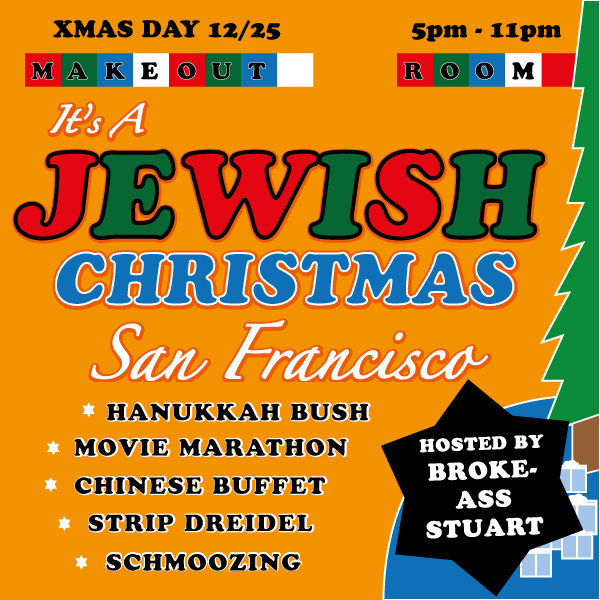 It's going down Christmas Day at the Make-Out Room and it pretty much sounds like the best Christmas ever:
Heeb or not, you are cordially invited to spend Christmas in the company of the "chosen" people…chosen to be alienated and bored stiff when everything is closed on Christmas, that is!

*SPEND some quality time with me!

*MARVEL at our Hanukkah bush, flown in from the guiltiest reaches of Poland, with crappy gifts afoot for everyone!

*STARE at our run of WOODY ALLEN films throughout the night, interspersed with the greatest hits of LARRY DAVID

*DROOL at the fine buffeted assortment of Chinese edibles – of the pork and non-pork varieties (veggie options)!

*GASP at the tuchuses, polkes and schmekels before you as competitors get down for prizes and glory in our dandy game of STRIP DREIDEL!
All that for ten bucks! But, of course, Broke-Ass Stuart has a line on how you can get yourself half-price tickets.