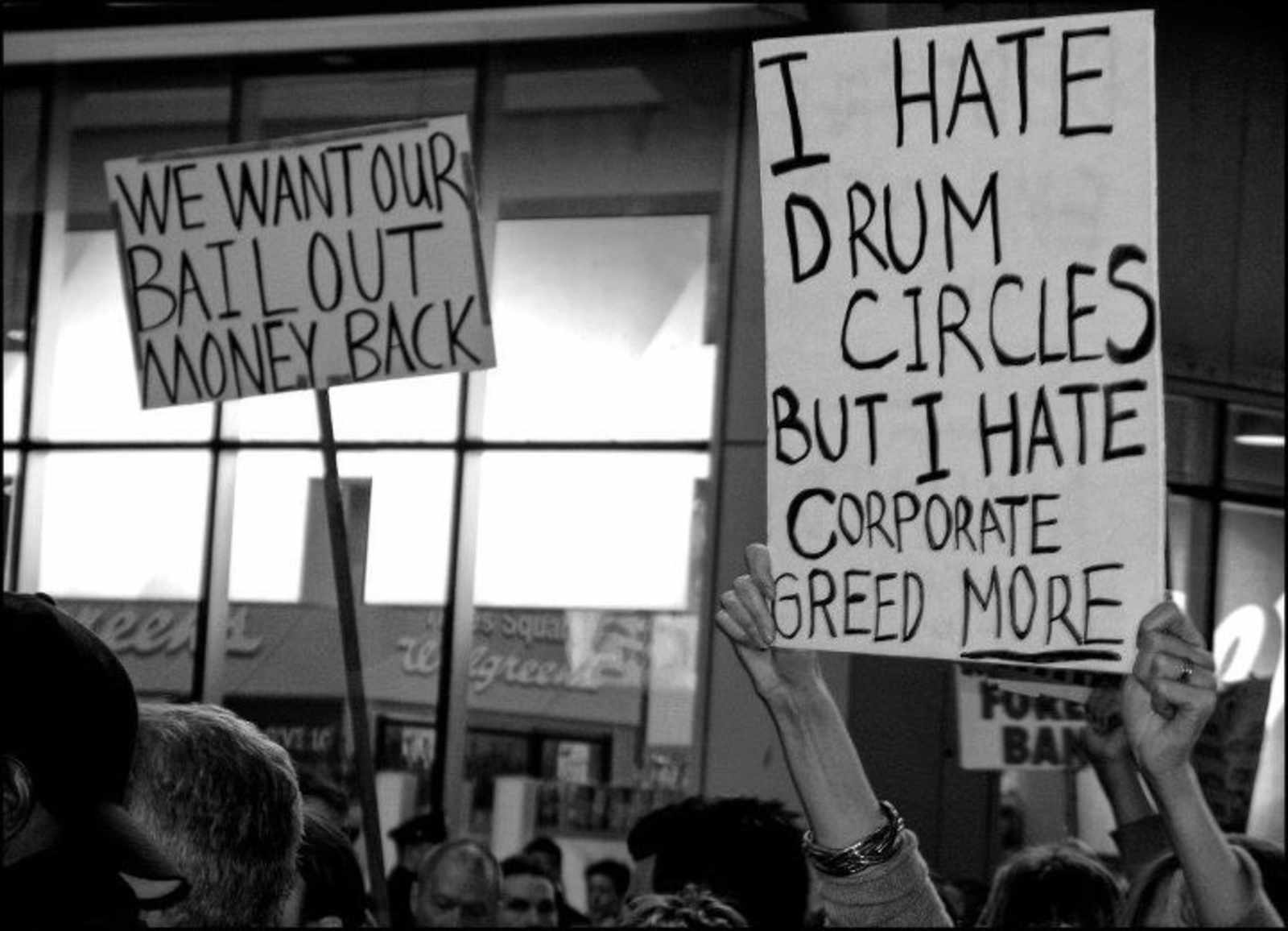 Thanks to recent rains and the lure of revolution at Justin Herman Plaza, the Mission's bongo nightmare is coming to an end.  And what does that mean for us?  We can finally start enjoying the misfortune of our otherwise blessed New York friends.  Mother Jones Magazine reports:
"You are not occupying Wall Street—you are occupying Zuccotti Park in my backyard. And you are drumming at all kinds of crazy hours. When is it going to end?"

So said an emotional neighbor of Occupy Wall Street at a contentious, two-hour meeting last night of the Quality of Life Committee of the Manhattan Community Board 1, the city body that deals with neighborhood issues near Wall Street. Manhattan Borough President Scott Stringer had kicked things off with the admission that "tensions have been growing between protesters and residents." And as the meeting dragged on, that seemed like an understatement.

"I am an occupier, I am a drummer, and, despite what they say, I am also a human being," said Ashley Love, a young member of the OWS People of Color Working Group, who'd tried to organize a protest march against the meeting. "It's primarily a commercial area; not too many people live there," she went on, to an uproar of boos and hollers. "The majority of the drummers are people of color with low-income or no-income backgrounds, and Wall Street was built by slaves when they brought the Africans over here. The council people back then prohibited drumming because it was a way of protesting. It was a way of communication. And I just think you guys are scapegoating us."
Read on for insight as to how New Yorker's are dealing.