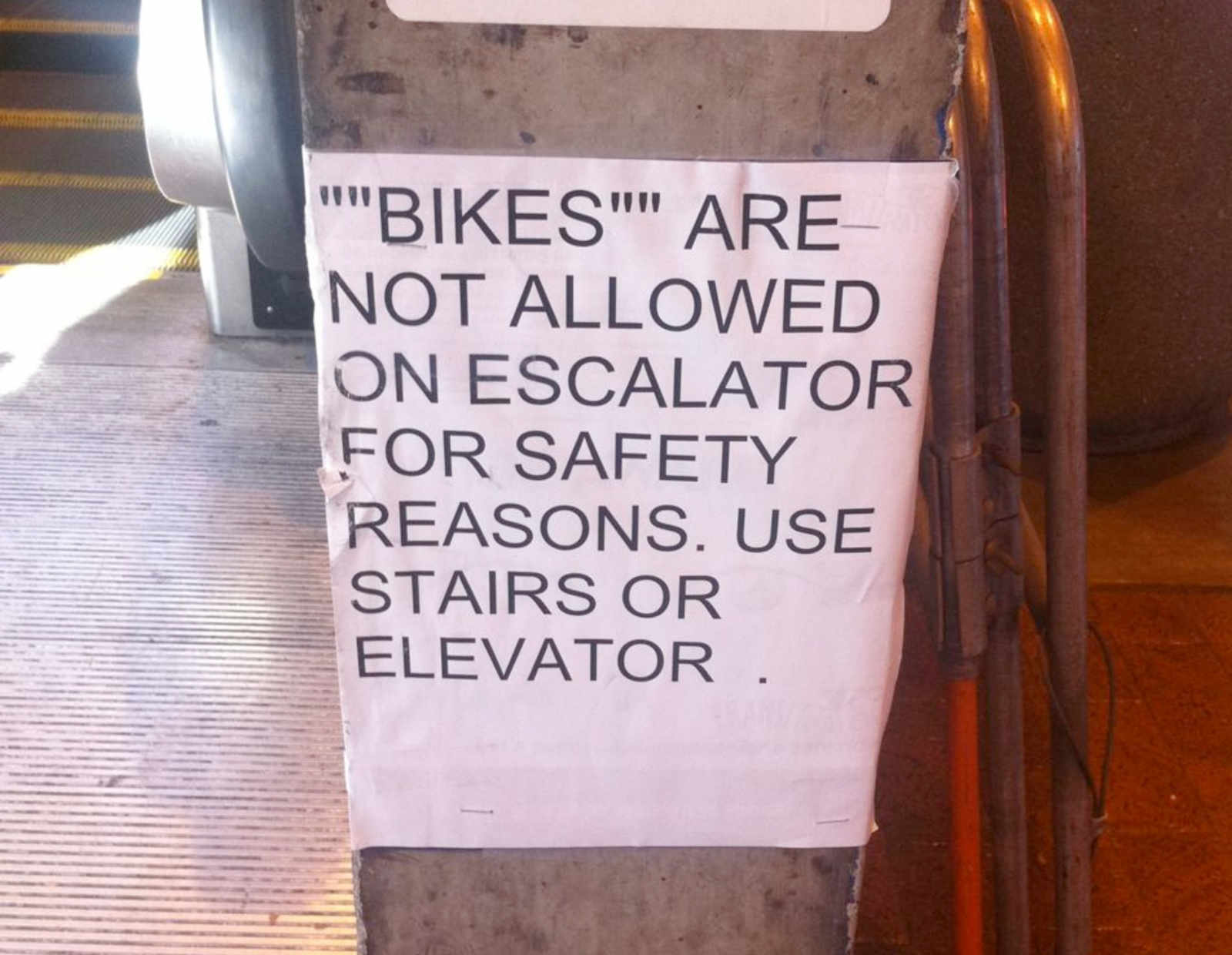 We've all been stuck in the East Bay with our bikes at rush hour before, forced to illegally ride the train under the Bay after ignoring that familiar crackling voice wailing over the intercom for us to "get off the damn train."  Instead of coming up with a solution to the problem, BART is continuing to "stonewall" the issue, reports Streetsblog:
BART staff has shot down a proposal from [District 4 BART Board of Director] Robert Raburn to allow commuters to bring bicycles aboard the back cars of rush hour trains. In a memo to the BART Board, Executive Planning and Budget Manager Carter Mau recommended maintaining the current policy, which prohibits bicycles aboard its most crowded trains during peak hours.

Raburn couldn't be reached for comment but BART Director Tom Radulovich said the response from staff was frustrating. He said they've been "stonewalling" the issue for years.

"I think the BART staff need to be doing more to expand bike access to all trains at all times," he said. The issue is not dead yet, however. Radulovich said the board could revive the proposal and call for a public hearing.
Read on to learn their reasons for maintaining the status quo, including fears that the proposal would be too popular, would cause "vertical circulation" problems, and confuse the easily-confused BART police.