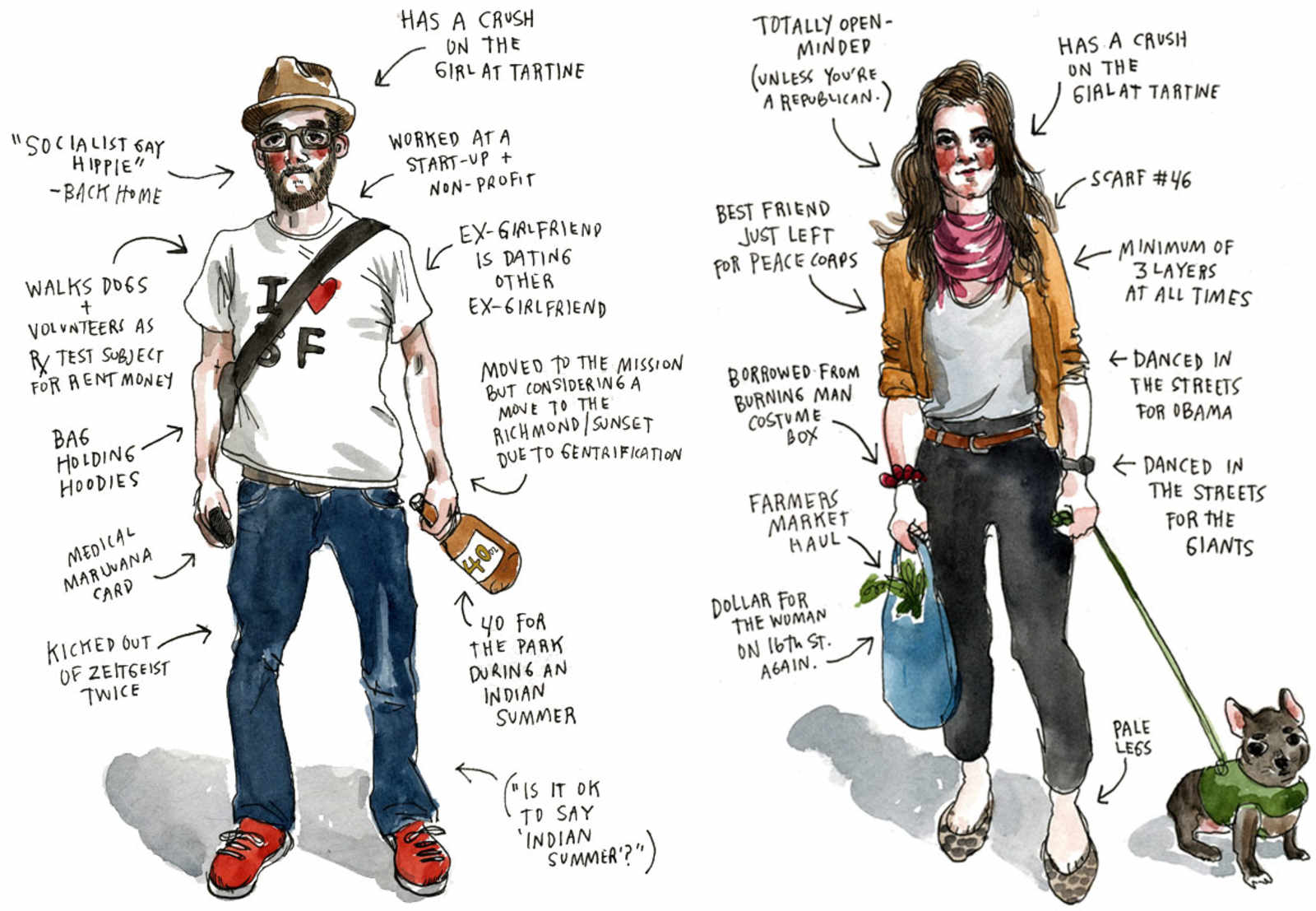 Two of our favorite internet people, Broke-Ass Stuart and Wendy MacNaughton, have teamed up over at The Bold Italic to bring us a bang up piece on what Living in SF Means:
Living in San Francisco means continually dealing with impermanence.

It means having places you love close up forever. It means having friends get married and move to Oakland. Friends who leave to join the Peace Corps. Friends who go to rehab. Friends who lose their minds. Friends who move back to wherever the fuck they're from. Friends who OD and never move again. It means dreading the inevitable earthquake that will ultimately wash this city into the sea.
Read the whole thing to find out about our professional lives, experience with noisy neighbors, getting sunburns on our collective cankles, and why we love reading essays like this.