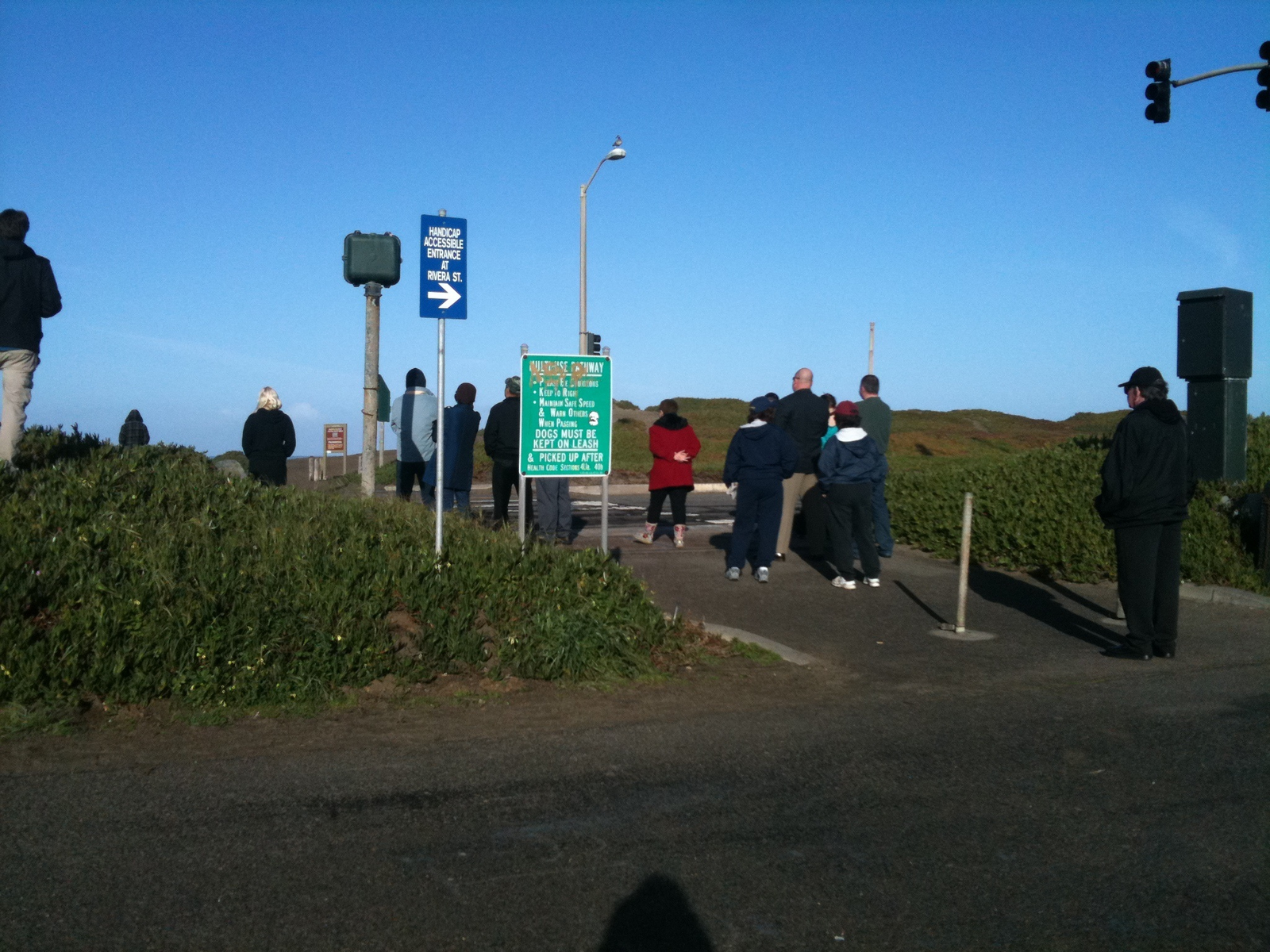 I woke up this morning to news of a tsunami barreling towards the California coast and quickly got my things together to head towards the beach and check it out.  Then I took a step back and thought about how this would play out:
The waves would be small and I would have gone across town for nothing.
I die.
Apparently all these other San Franciscans didn't come to the same conclusion.