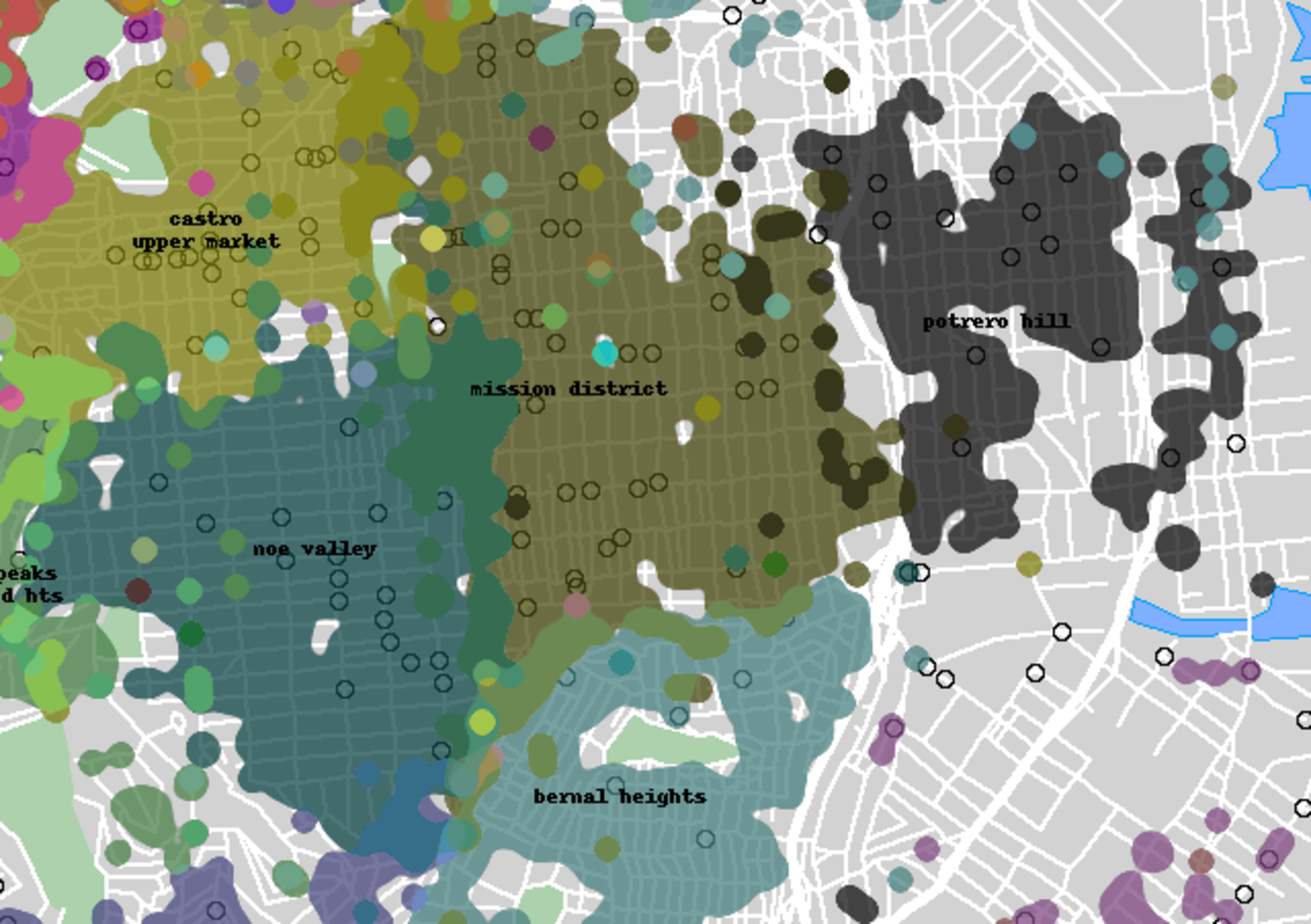 Burrito Justice brings to our attention The Neighborhood Project, which allows San Franciscans enter in their address and specify what neighborhood they believe they live in, thus making a democratically-created map of SF neighborhoods.  There's a few interesting points on the map (albeit, not all of them very surprising): the Tenderloin and Nob Hill blends together, no one seems to have a clue where the Lower Haight begins and ends, people are obviously divided on NOPA vs. Western Addition, and a bunch of people living along Valencia think they live in Noe Valley.  Wait, what?  Yep, based on this map, the Mission is shrinking, getting gobbled up by Noe Valley to the left and Potrero Hill to the right.
This brings up a whole bunch of questions about the Mission and where it's going (answer: within a few blocks between Mission St and Harrison).  Up until today, I had always heard jokes about Valencia looking a lot 24th at elevation, but I didn't think people actually thought the Mission ended at Mission St.
At least we still have Dolores Park.