Laughing is a way better drug than whatever you're railing.
The San Francisco comedy scene is small and tight. A couple of times a year it expands, welcoming some special guests [obvious vagina references removed by editor.] Kicked off on the 13th, the month long San Francisco Sketchfest is happening right now. It is a golden opportunity to go laugh at something other than your drunken friends' failed triple piggy back ride.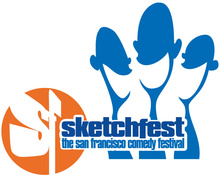 You can checkout the full schedule right here, but a couple of shows that I can recommend:
1/17 - 10 Year Reunion Show w/ Kasper Hauser
1/19 - Kasper Hauser: Time Machine
1/20-1/23 - Mike Birbiglia
1/20 - RiffTrax Presents Night of the Shorts
1/21 - WTF with Marc Maron
1/22 - The Sound of Young America Live
1/29 - Whose Live Anyway (for those of you who like safe comedy)
And if you you're in the Mission, the Dark Room has shows every Thursday thru Sunday as part of the fest. They're small, intimate shows like a baptismal or lap dance.
Sketch comedy isn't just for personal enjoyment, either. It provides a service to the community. For example, The Midnight Show out of LA has a practical solution for your pet related fears:
So, stop being boring and go see some live comedy. It's festivals like these that make SF feel like a big boy city. Your $1 PBRs will still be at the bar when you're done.