Just to kick it off, I was wondering who sprayed the "We're Here, We're Queer" arrows across town.  Eddie Colla takes credit:
If you can't Find SF Pride… from Eddie Colla on Vimeo.
I wonder if whiny NIMBY neighbors are "cool" with this kind of graffiti because it "celebrates diversity?"  I mean, at the end of the day, it is still spraypaint on Market Street.  Are they just hypocrites?  I digress...  Eddie emailed in to tell us that it was actually spray chalk, so it will disappear shortly.  "Just long enough to be up for pride."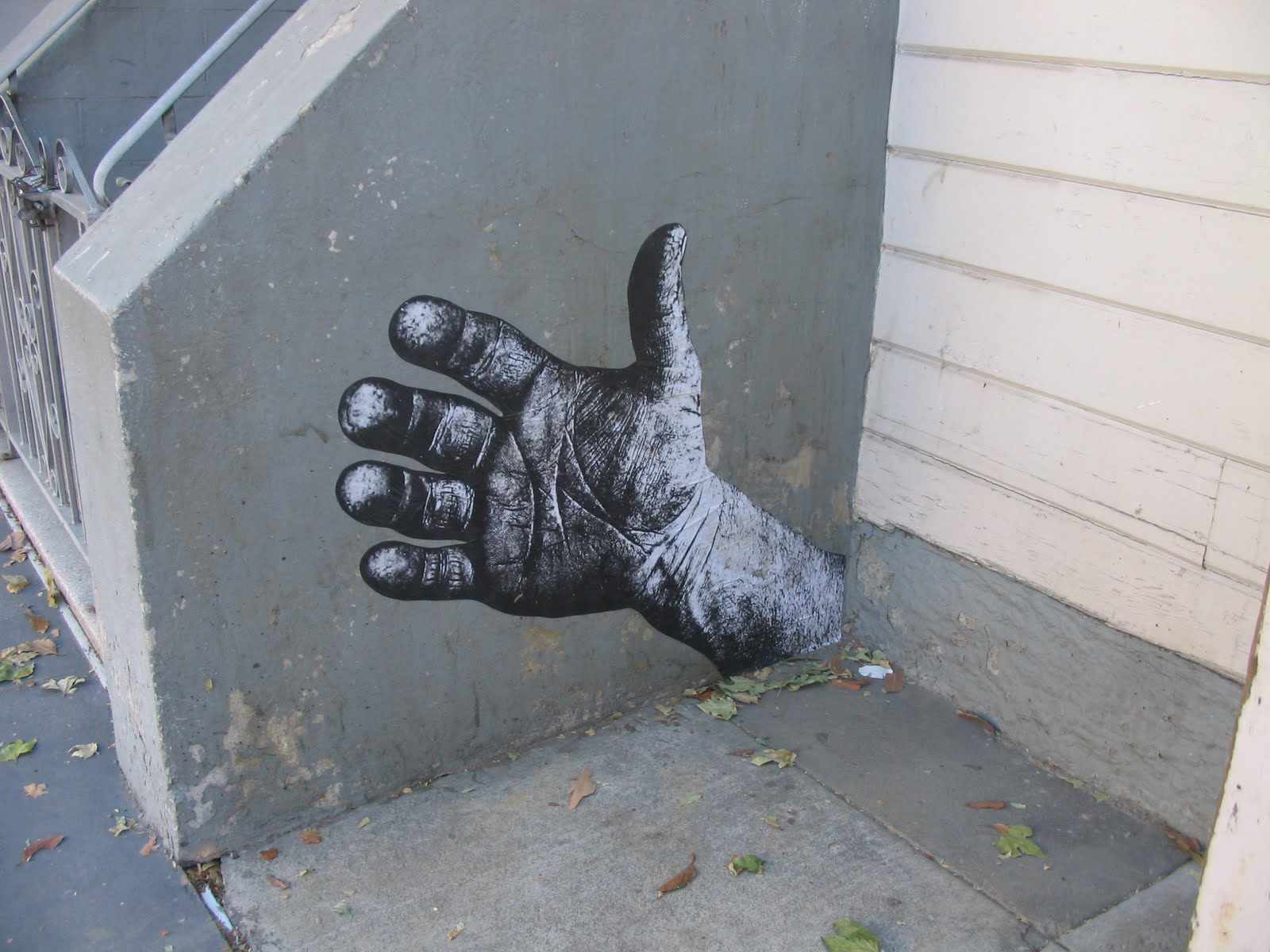 Borrowed, Bought, Stolen. calls this Valencia and 18th piece "Take My Hand."  I don't think I could do any better than that.  (link)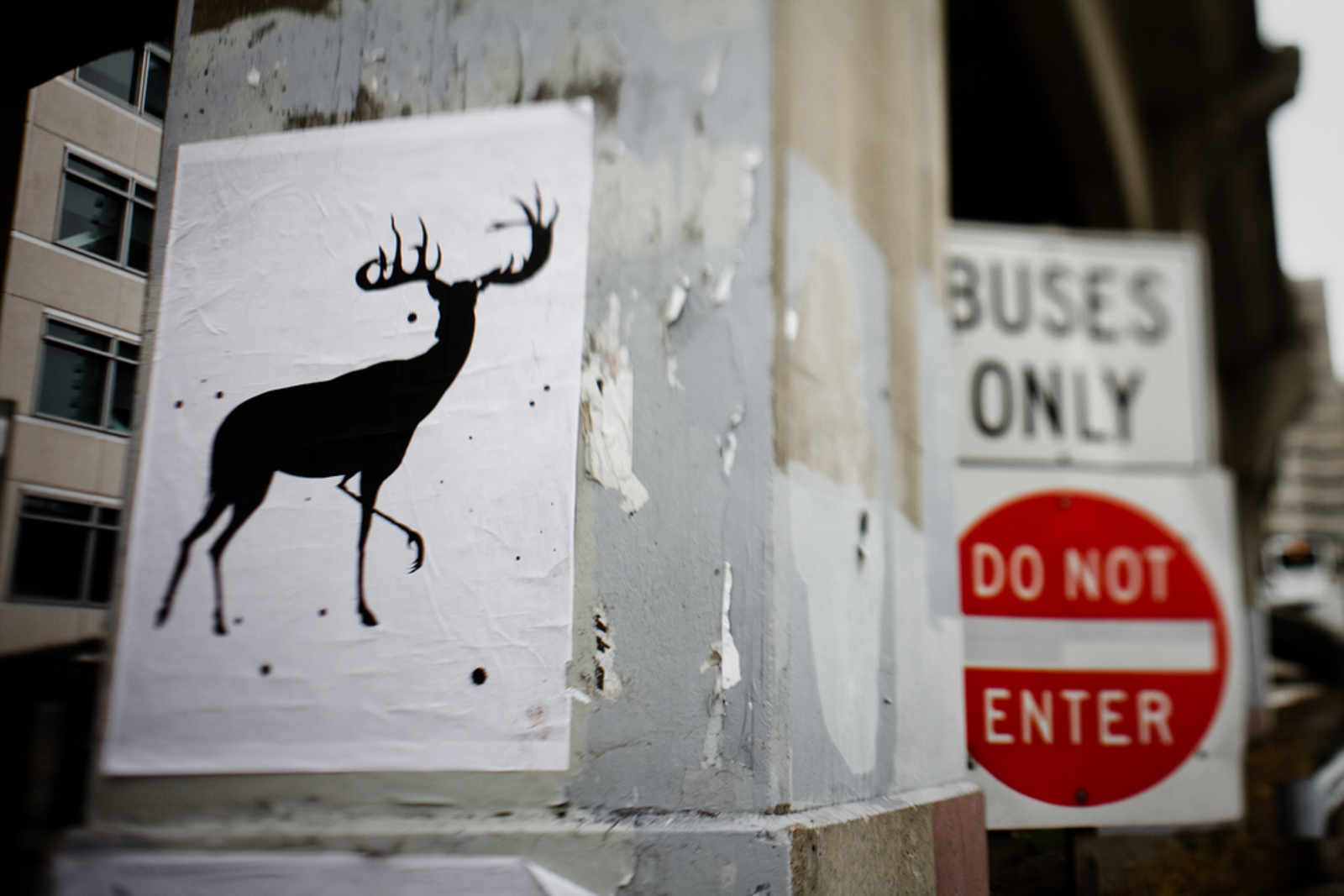 (photo by captain_nod)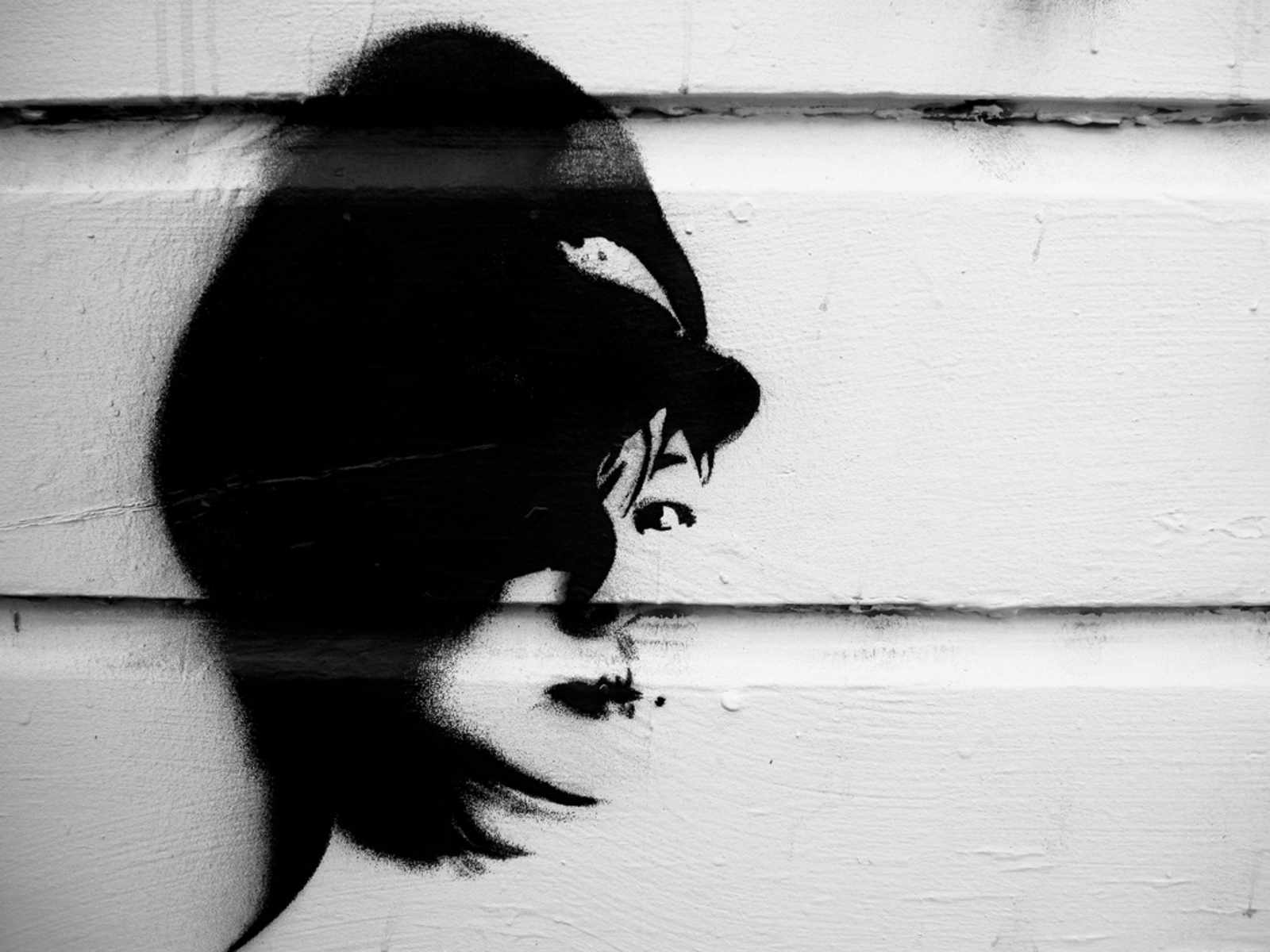 Found at 20th and Tennessee (photo by eviloars)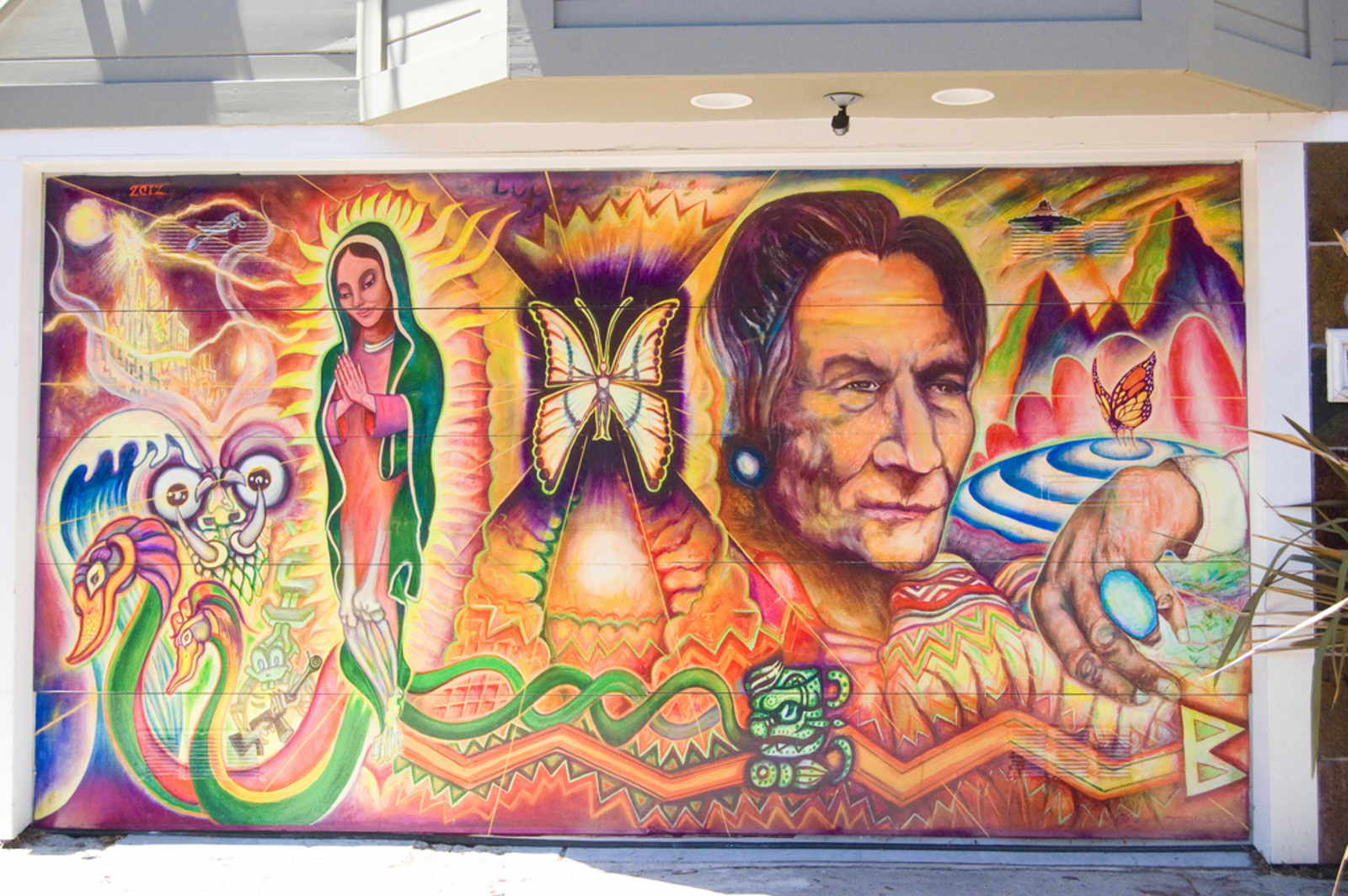 Finally, in drug-induced mural news, Flickr user micromero has the scoop on the latest in Balmy Alley:
I heard there was a new mural in Balmy Alley by famed, old school muralist Mario Torero and when we went for a walk this morning this is what we found. The blank garage door here had been crying out for a strong, beautiful mural. Well, here it is.
(link)