(Editor's Note: this was authored by reader Neb, resident of Alamo Square, "The land halfway between the Mission and the Marina."  Frankly, I'm surprised anyone reading this blog would have gone to Union St. Fest, but whatever.)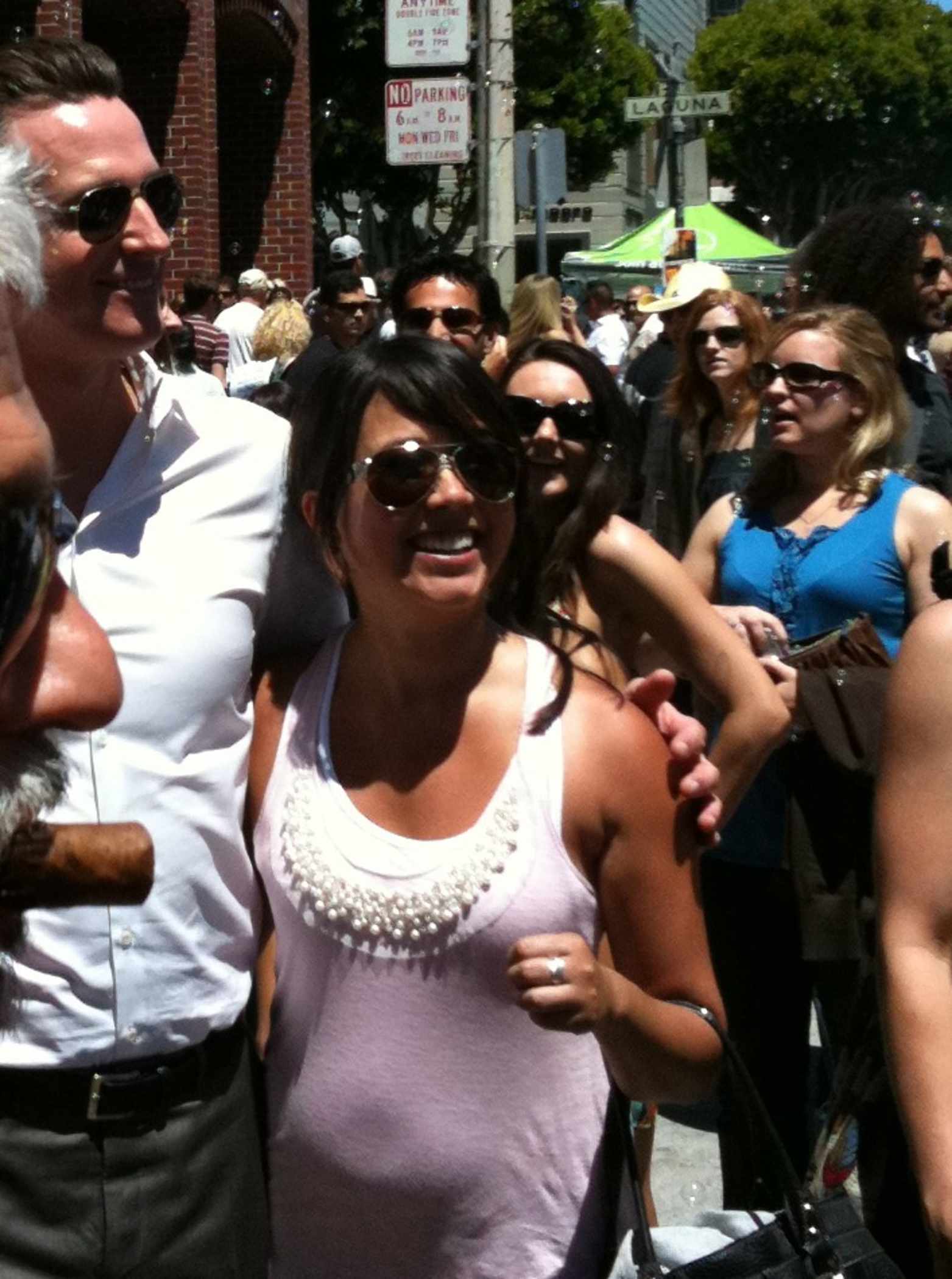 Having the cultural depth of an MMA arena crowd in Ed Hardy shirts, the Union Street Festival managed to degrade my expectations of the SUV Strollerfest of babies who were conceived at Circa. Held just blocks away from the Marina, the bridge and tunnel crowd gave the people of Fremont an excuse to rival the Jersey Shore cast in the daytime. Rushing over 5 hours earlier then their normal blowout voyage in a race to the bottom, proving Union Street as the most pointless Festival in San Francisco.
While the rest of San Francisco was enjoying the sunshine by biking through Golden Gate Park, debating the merits of bros icing bros while drinking equally lame New Belgium in Dolores Park, or perfecting their papercraft wizardry of blunt rolling, B&T managed to cram together in Gary Coleman-sized, walled-off beer gardens in the middle of the street.
Outsourcing the arts directive to Sausalito photography galleries with the appeal of new tourist markets, the booths consisted of crafts too American Apparel for Indie Mart, Yupster corporations targeting people with actual jobs, and a get your picture taken with Gavin "Batman" Newson photo op. The rest of the tents consisted of generic overpriced festival food found at any event but this time hungry patrons were only constrained by their muscle shirts, not Outside Lands border fences.
A Marina acquaintance described their turn at the overrun, Union Street shit show as "horrible. So overwhelming with drunken douchebags." (Her words, not mine).  Look for next year's festival to be sponsored by orange spray-on tanfriendly zero percent interest rate ING. See you next year, Circa 2011.