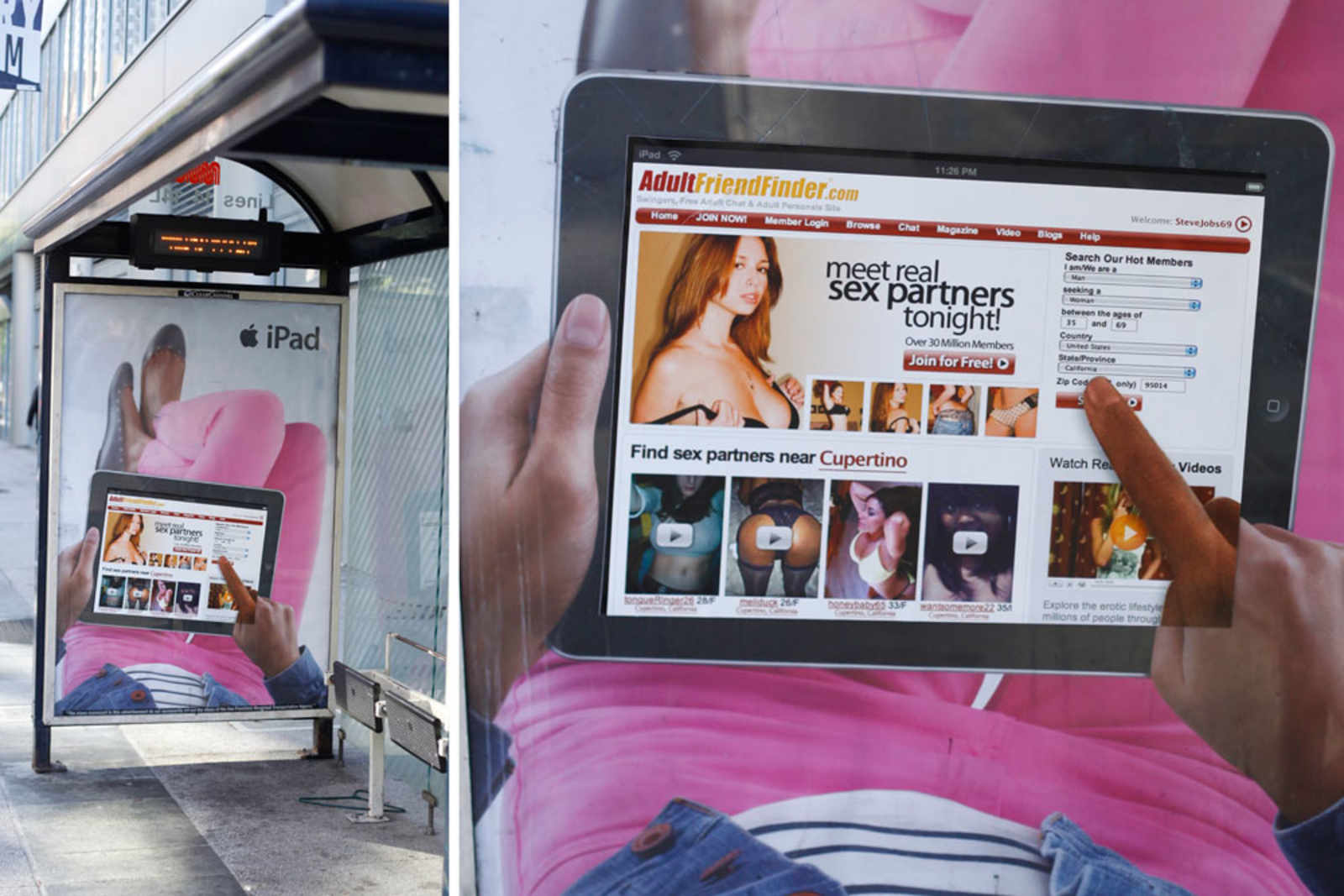 San Franciscans will protest anything: a reader cued us in on the latest protest going on around Apple's WWDC today.  That's right, Freedom From Porn is went around SOMA this morning tagging Apple ads.  So now instead of seeing someone Facebook creeping some girl named Jessica, you now know Steve Jobs likes to share vids of gang bangs.  From their website:
Dear Steve,

You don't want people looking at vaginas on the tablet you named after a feminine hygiene product? Something smells fishy.

Sincerely,

Dudes who like porn

P.S. If you agree that porn is great, you should send your favorite vids to sjobs@apple.com
Dunno about this.  I know it's kind of lame he doesn't allow porn in the app store because Daddy Knows Best, but considering many companies are embracing HTML5, isn't this sort of moot?  Can't we access Adult Friend Finder already?  Wait, does anyone reading this blog know what HTML5 is?  FUCK.
Anyways, here's a safe-for-work video of the protestors in action:
Freedom From Porn from Freedom From Porn on Vimeo.