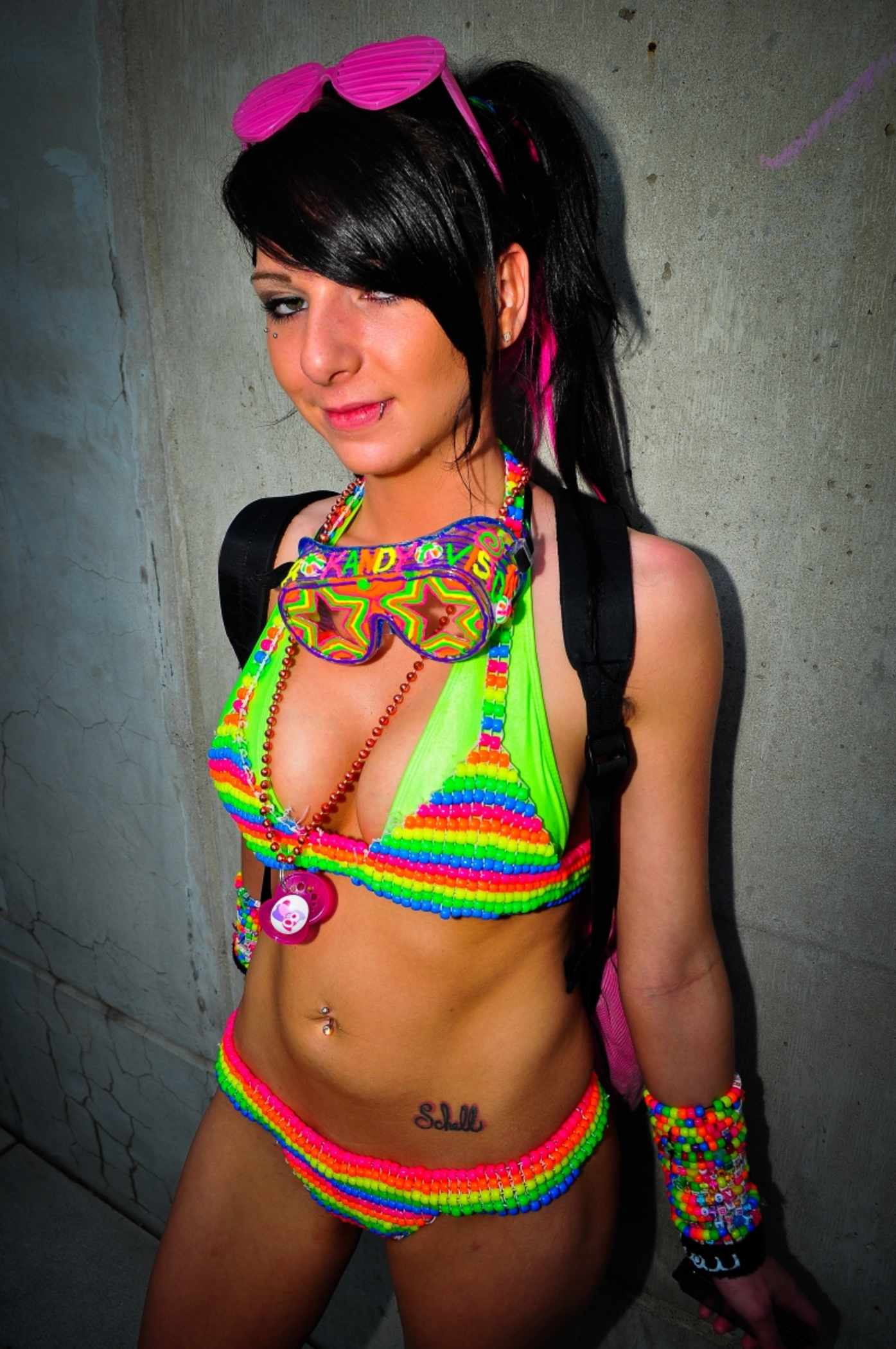 (photo via ChinaShop Magazine)
A friend introduced me the cultural embarrassment LMFAO this weekend.  After about 90 seconds into their video "Shots," I was pretty sure we were not actually friends anymore:
Bro: gonna listen to LMFAO now and surf Maxim.com
Kevin J. Montgomery: LMFAO?
Bro: http://www.youtube.com/watch?v=XNtTEibFvlQ
Kevin J. Montgomery: these guys are fucking hipster tools
Bro: NO THEY AREN'T
Bro: they're a product of the commodification of the hipster aesthetic
Bro: this is frat music
Bro: surprised you've never heard of them
Kevin J. Montgomery: so much product placement
Kevin J. Montgomery: how are they grammy nominated
Kevin J. Montgomery: this is a joke. I can't take this anymore. where's my gun? my computer needs to die
Anyways, two days later, I see this picture of some Neon Princess on ChinaShop Mag. and I can't stop thinking about the tools of LMFAO.  Is L.A. just full of electro-hipster that dropped too much e in high school?