Uptown Almanac will be publishing an ongoing series called "MONDAY NIGHT MORE LIKE FUNDAY NIGHT" "MONDAY NIGHT MORE LIKE YOUR DOG IS FINE HOME ALONE FOR ONE NIGHT LEAVE THE FUCKING HOUSE PLEASE ALL YOUR ROOMMATES HATE YOU NIGHT" in which we explore different places that might be outside of your comfort zone but where you might also have hella fun. And by you, I mean me, because I always mean me when I say you. Also, I'll focus on the amount of Weight Watchers Points that can be consumed and/or burned while there. You're gonna love it, fatty. I'll probably gank quite a few of the ideas from my yelp reviews because they're taking those down hella fast and I need to save my memories, people. God knows my brain ain't doing that for me. 
First up, MIGHTY!
Mighty is the perfect place to come the night before your Weight Watchers weigh in. Everyone else is out eating, boozing, sleeping. NOT ME. I'm over at Mighty burning through mad calories like it's my JOB and bitch, I deserve a raise. You see, sometimes dancing isn't for fun, it's for work. Other fools are bobbing their heads, enjoying the music and I'm fucking doing squat kicks all up in their too-cool-for-Jazzercise business. And I don't know much but I know this: You have not lived until you've done double time jumping jacks to drum and bass. I'm telling you, I'm DEAD tired come Friday night but a little voice inside of me says, "Push through the pain! You need this final workout before getting on that scale, Chubs McFat! NOW, DANCE! DANCE OR I'LL BREAK YOUR LEGS!!!"
So put on your sweat pants, grab your water bottle and head over to Mighty. And when you're done there, find a heated indoor pool, cover your naked body in saran wrap and then do laps around the perimeter until you pass out. That saran wrap really gets the sweat going and water weight is still WEIGHT people. I say, GET IT OFF AND KEEP IT OFF.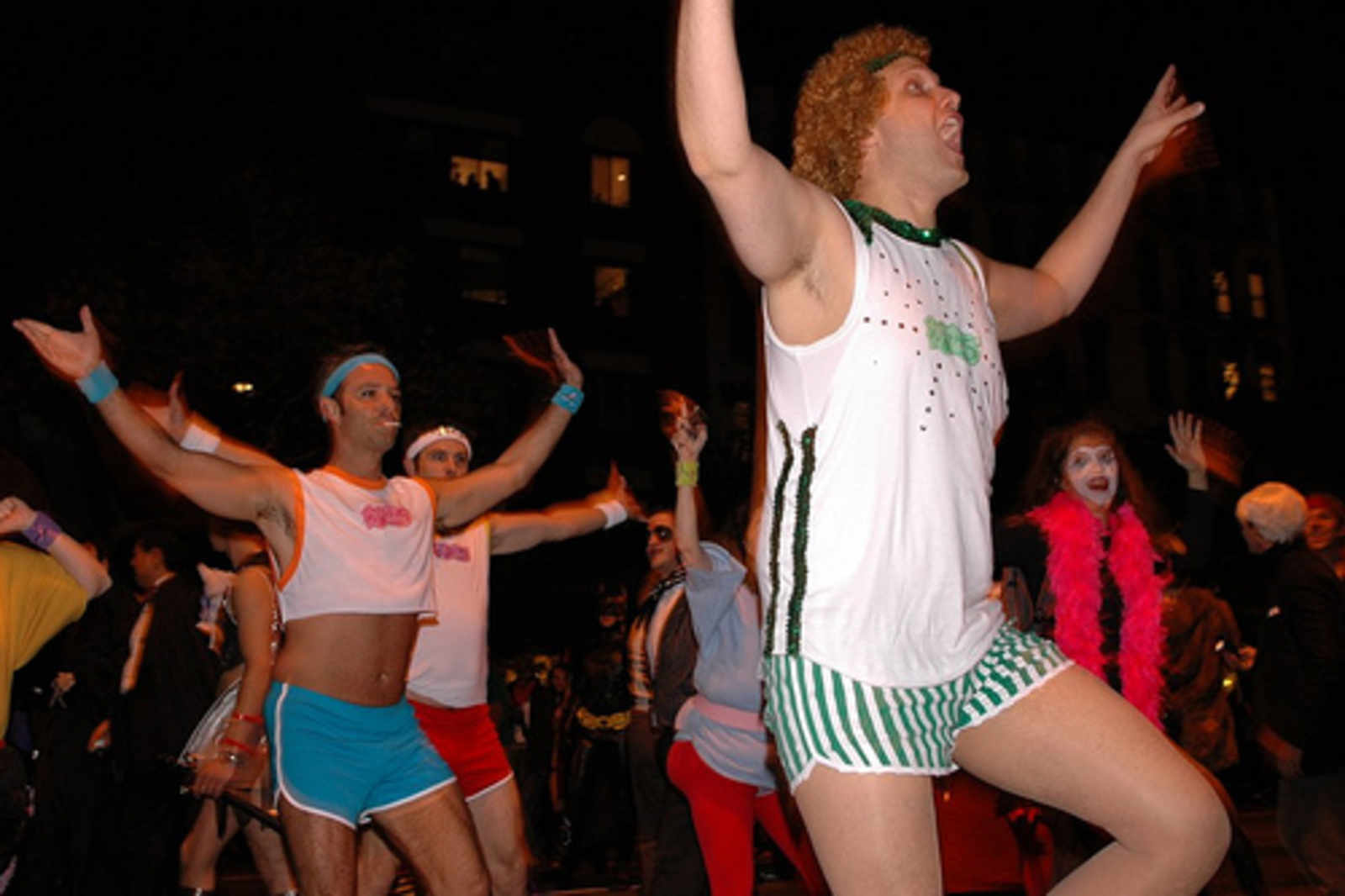 (thanks for the rad photo, LarimdaME!)