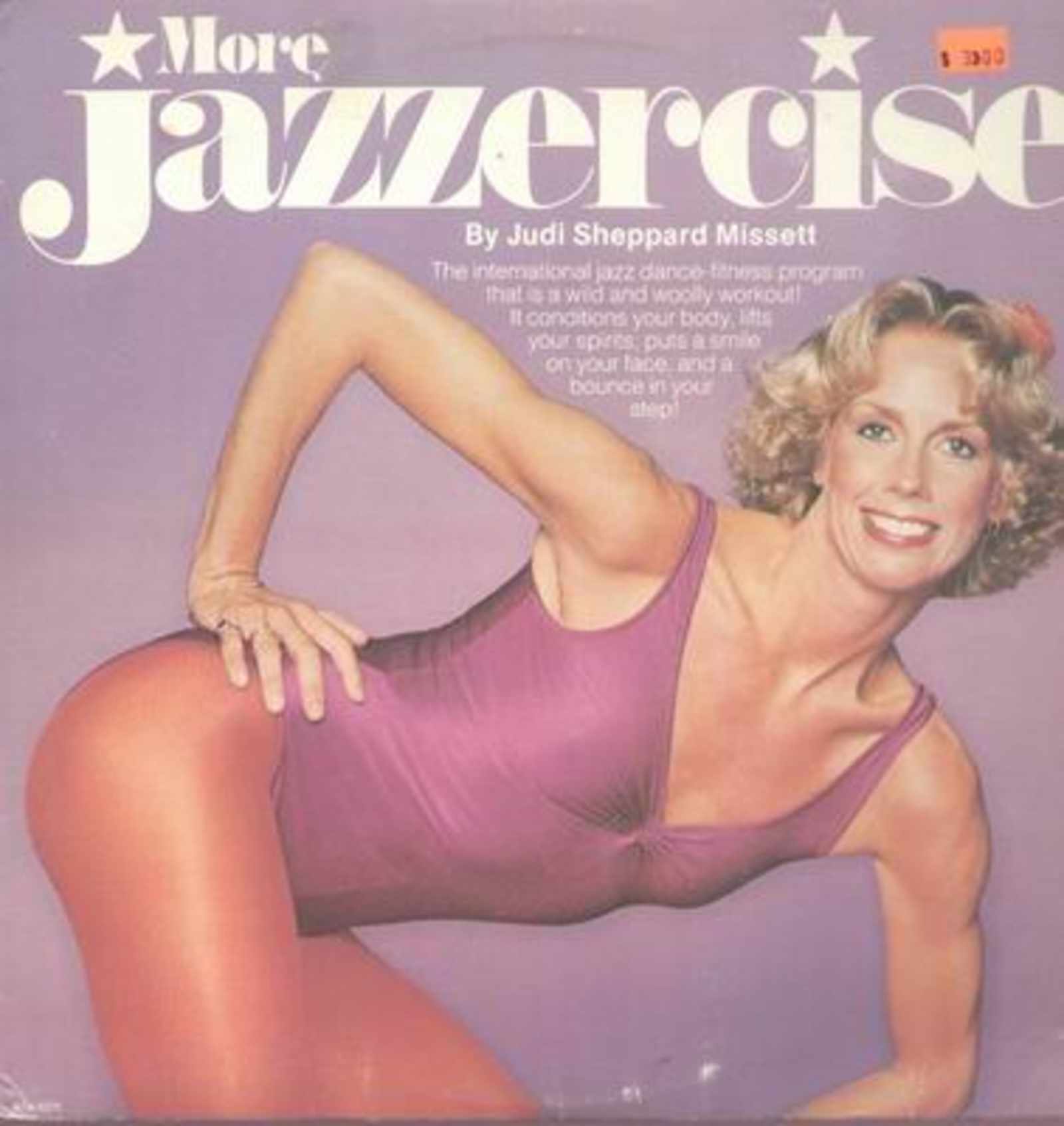 Broke Ass Stuart has word about some ridiculous thing called heavy metal aerobics. I have news for Broke Ass Stuart, HEAVY METAL AEROBICS ALREADY EXISTS AND IT'S CALLED (jazz hands!) JAZZERCISE! (jazz hands!) and folks, it is the bomb.
JAZZERCISE! takes place in Noe Valley, where I used to live (SO SUE ME). I found out about it because I'd walk by on my way home from the El Farolito. You see, the hill from Church to Dolores is least steep at 22nd so even though I lived at 24th and Church, I would actually go two whole flat blocks out of my way to endure a less dramatic hill. I am your new hero.
Anyway, one day as I am walking home, I noticed the sweet sounds of a 92.7 KGAY (RIP) dance party coming from the elementary school at 22nd and Chattanooga. I decided to investigate and what I walked into was something I'll never forget. A large group of sassy gay dudes, super fit 80 year-old ladies (you know the kind… from behind you're like "oooh…hot 20-year-old" and then they turn around and you're all "I'M NOT READY TO DIE!"), and an odd assortment of misfits doing their funky thing to the sweet sounds of Destiny's Child. It was JAZZERCISE! and I had found My People.
I decided to join because HELLO IT'S MOTHERFUCKING JAZZERCISE! and it's the best decision I've ever made. Pretty soon I was OBSESSED. I grapevined to the copy machine, I sashay into staff meetings, I SINGLE SINGLE DOUBLED TO THE WATER COOLER. Jazzercise might have to file a restraining order against me because I love it so much, I might kill it. For all of you who think that JAZZERCISE! is for 300 pound grandmas and quadriplegics, you are wrong. I challenge you to attend one JAZZERCISE! class and live to tell tale. If the class doesn't kill you, I will. I hate to be made a liar. 
Classes are $12 but they offer all sorts of deals, like $44/month unlimited if you sign up for automatic deduction from your bank account and I do that because I never have any clue what's happening with my bank account. You could basically steal my identity and become me and I might find out by accident in like ten years when I run into you and you're me. 
Needless to say, I will be jazzercising my ass into a size 00. 78 pounds or BUST! I'll know I have succeeded when you have to hook me up to an IV to feed me life sustaining liquid I'LL RIP IT OUT, I WILL.