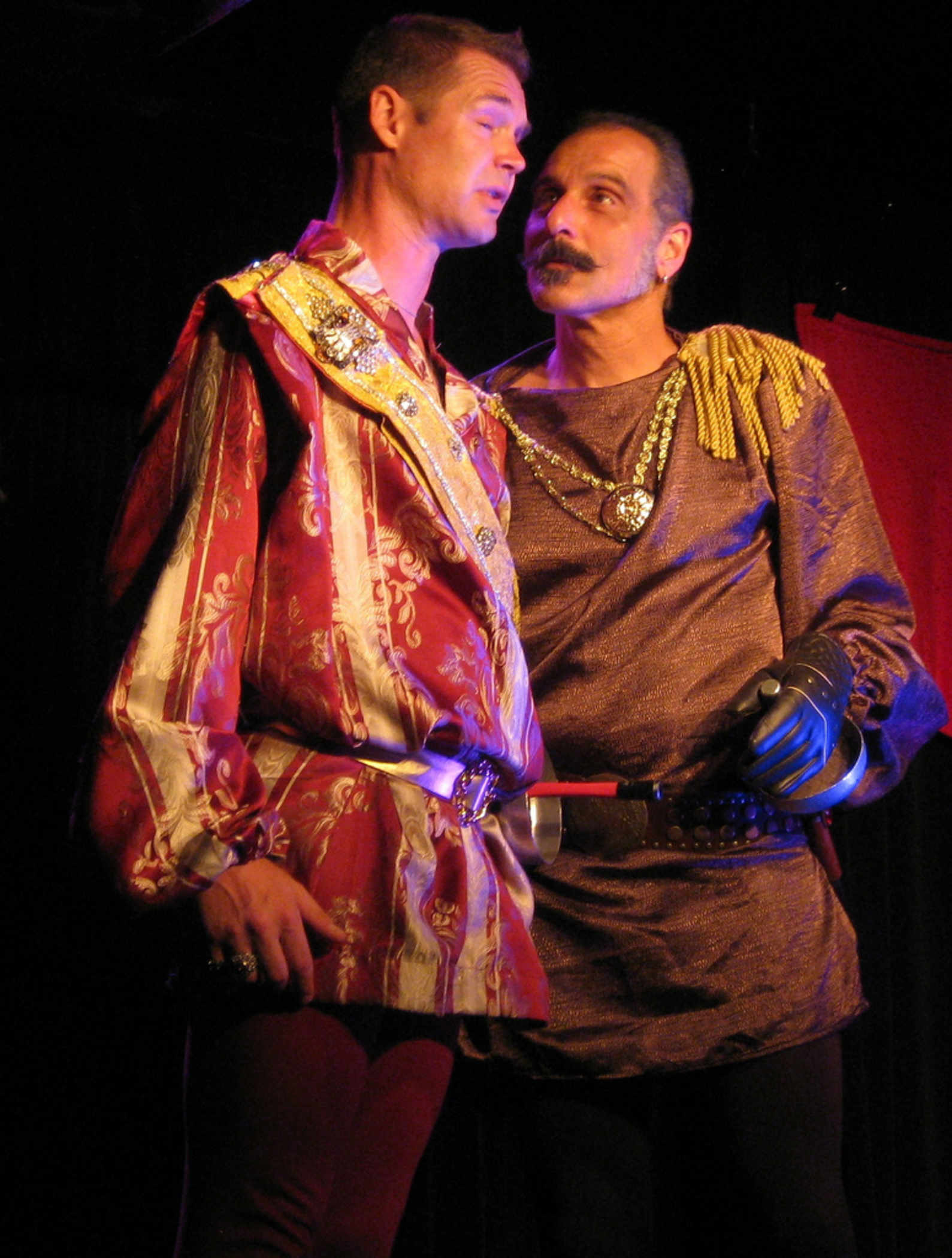 Hewwo Fwiends.
Mawwiage. Mawwiage is what bwings us hewe… todaaay.
What do you call that thing where you always get a really bad case of the giggles as soon as the small community theater you're sitting in goes quiet? Come on, we've all been there. Also, you're probably like me in that as soon as a play starts you become emergency-level hungry and bored and freak out that this place doesn't serve booze and your mind starts to race about what in the hell are these seats made of, anyway? Some weird anti-matter composite that was invented to make every position you assume to cause your ass to fall asleep?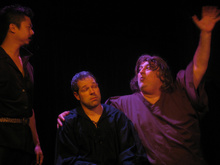 I'm not about to sit here and tell you that all, or even most community theater, is sufferable. But I am about to tell you that I went to The Dark Room's live production of The Princess Bride last night and I loved it.  Do I know anything about theater or acting? Actually, no. But I do know that I have a super low tolerance for theater, and this didn't even ruin my life even a little bit.
This was my first time seeing a Dark Room production, but it certainly won't be my last. Everything from the brilliantly lo-fi set design to the frequency with which the actors took liberties with the audience's personal space was exciting and never annoying.
My personal favorites from last night's performance include Cameron (more like HAMeron!) Eng, as the irresistible Inigo Montoya, the cartoonishly despicable Prince Humperdink, and Princess Buttercup with her righteous hair. Oh and the little crabby dude who bossed the giant and Inigo around — he (played by a wonderful she) was fantastic.
Anyway, the play is showing each night this weekend. I seriously recommend this as a great date idea or something awesome to do with in-from-out-of-town family.
(Tickets are available online, or you can chance it and try to get them at the door.)
[Photos by Mikl Em]