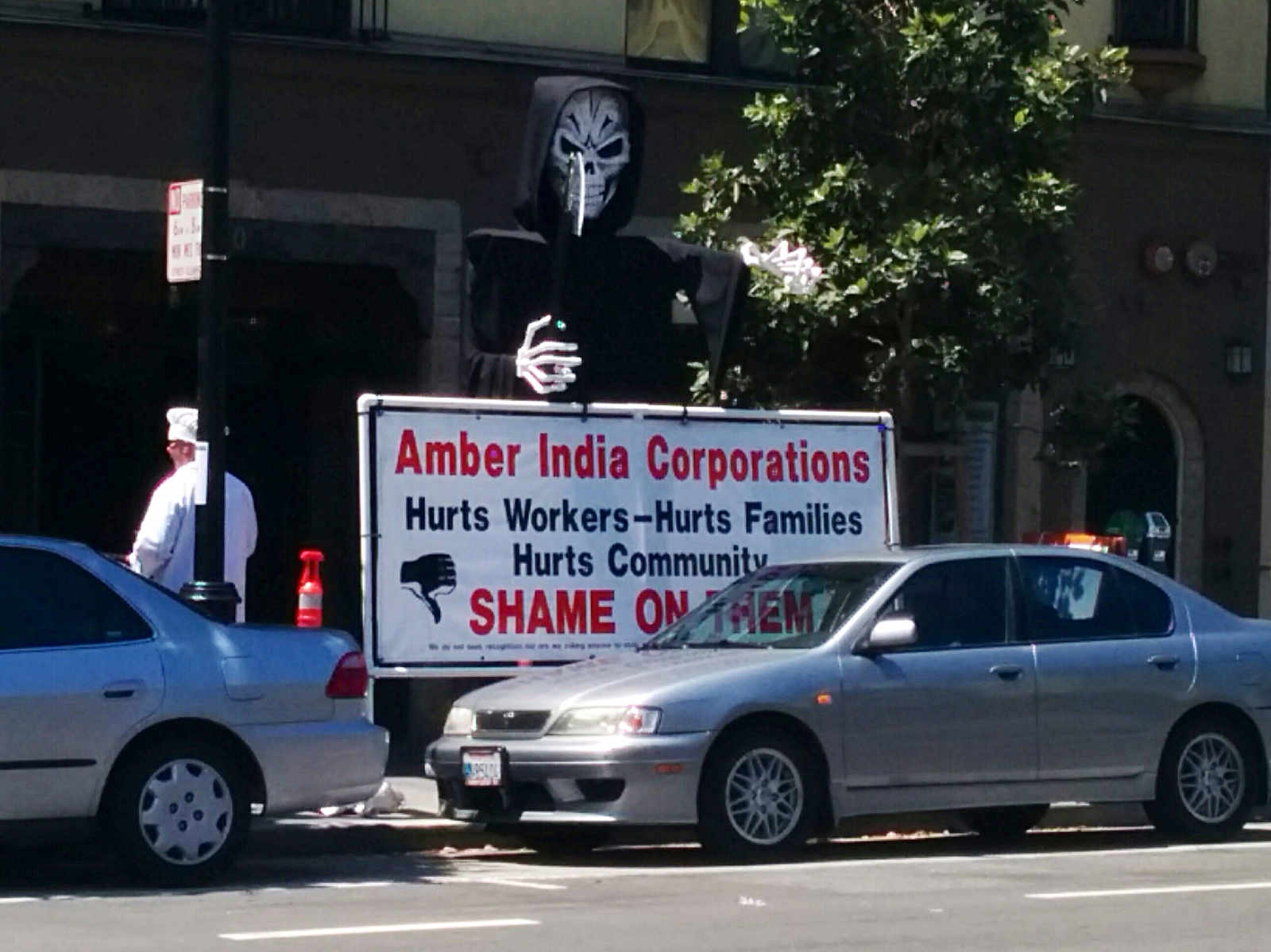 Well that was fast: mere weeks after scorned union workers packed up their grim reaper setup outside of Amber Dhara, health inspector Douglas Obana closed the perpetually desolate restaurant over a rat infestation.
"They were closed due to rodent activity in their bar and waiter station," Obana told Eater SF. "It was a repeat violation. I was there in April and again in early May, and I came back this time and closed them down."
The restaurant has been provisionally reopened now that (presumably non-union) contractors have been brought in to plug up rat holes in the building's elevator shaft.  Not that any of this will help their non-existent customer situation.
[Eater SF]