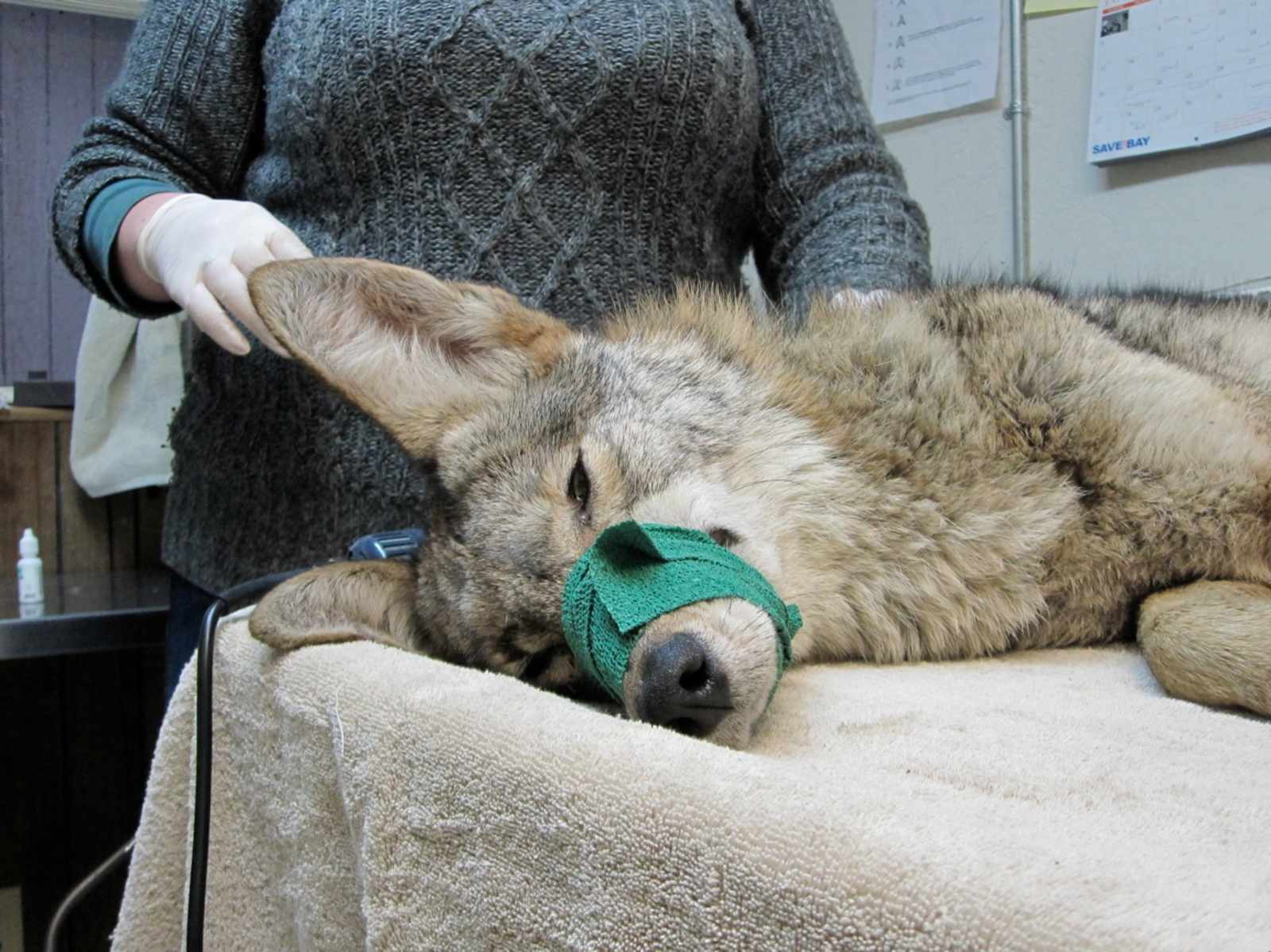 The coyote was found on Jan. 18 in a backyard near Capp and 18th streets in San Francisco's Mission District, wildlife services spokeswoman Rebecca Dmytryk said.

San Francisco Animal Control captured the coyote and impounded it, Dmytryk said. The coyote was transferred to Wildlife Center of Silicon Valley in San Jose on Jan. 22, she said.

At the time it was transferred, it was too stressed to examine and was allowed to rest, Dmytryk said.

The following day, it was given a thorough examination, where it was found to be infested with fleas and ticks, dehydrated and extremely thin, she said.
Apparently the coyote was 'disoriented' and now officials are seeking information as to how it got in our neck of the woods (my guess is he was hounding for hookers).