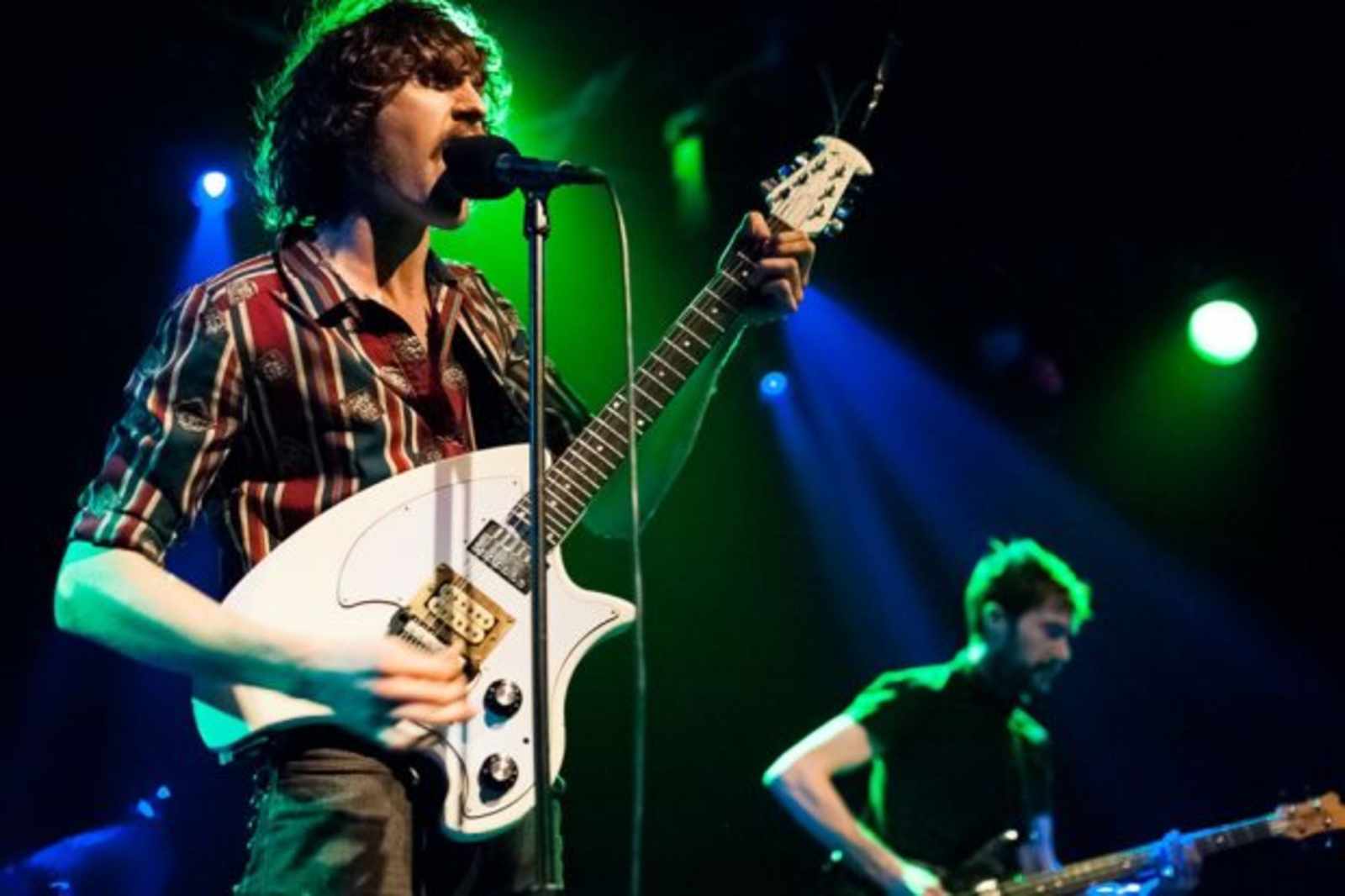 Warm Soda's bandcamp page might raise an eyebrow or two. They have one irresistible song up (available for a whopping $1.69!) and tour dates lined up through late April; a pretty substantial display of faith from the new band's label, Castle Face Records.
But don't worry, Warm Soda doesn't plan to tour on just that one song. They recently released a full-length record called Someone For You. You guys can't hear it unless you order the vinyl from Castle Face Records' website, but I have and I'm here to tell you that it's very good.
From what I can tell, each song on Someone For You features every single one of the following words: She/her you/your I/me eyes/lies and girl/world. You know, pop music. As someone once tweeted, pop music wouldn't even exist if the words feet and beat didn't rhyme so well, a concept which Matthew Melton, formerly of Bare Wires, has more than wrapped his hair around.
Do I think Warm Soda is making innovative music? No. But in this situation, innovation is totally not the point. What they offer is definitely more in the vein of that fun, garagey, Bay Area sound we all know and love and they're doing an excellent job at it; such a good job in fact, that Warm Soda has warmed the shackles of my bored, incredulous heart.
If you're like me, you'll catch Warm Soda tonight at Hemlock Tavern because it will undoubtedly be really, really fun.
(Also, the video you're about to watch features two guitar solos and a girl getting felt up onstage. Keep those eyes peeled!)