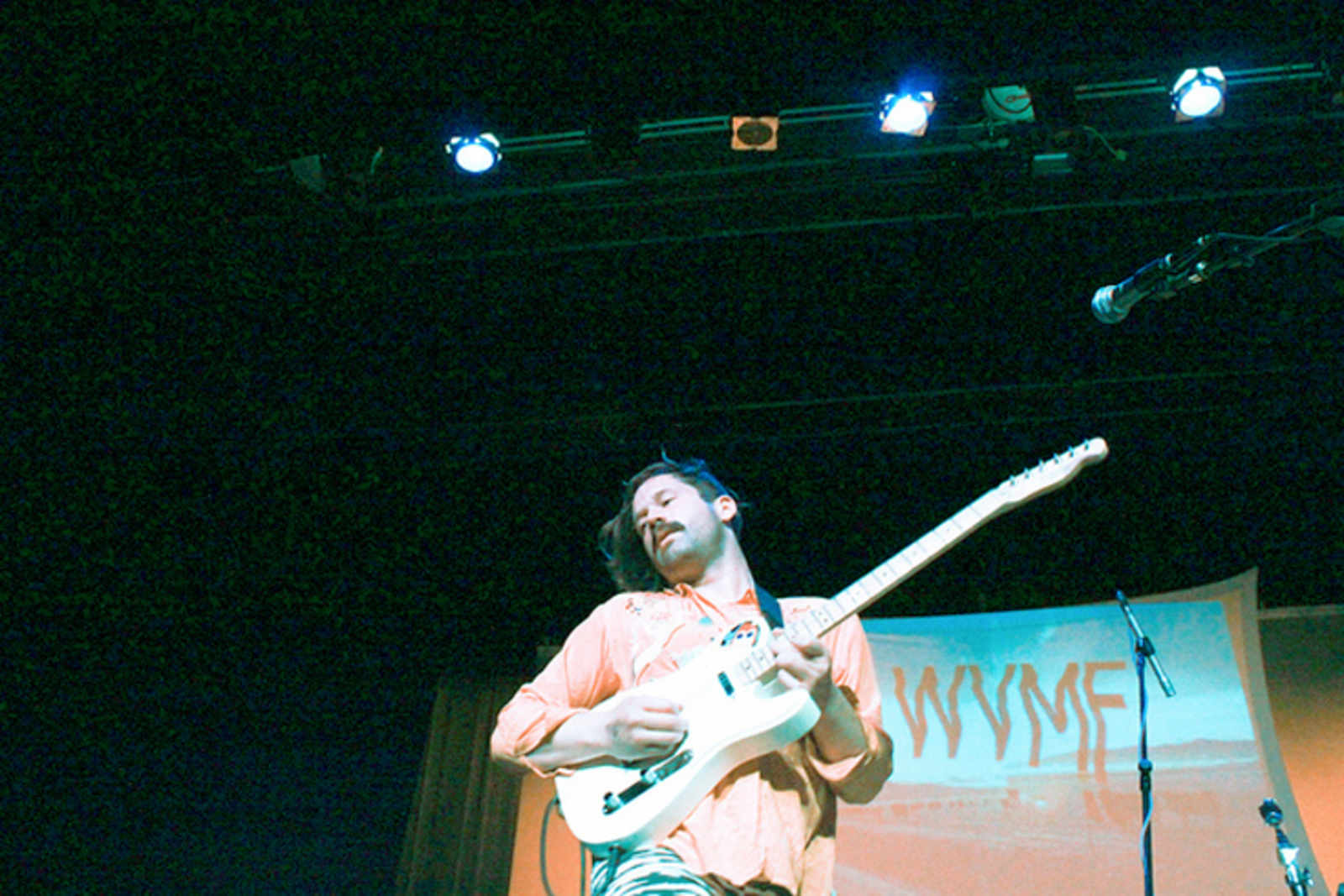 Jordan Morrison of All Your Sisters is a pretty no bullshit guy. When it comes to guitars and synths, he wants the tones from the records he loves. Period. Not that he hasn't done his share of experimenting, but for the time being and foreseeable future, Jordan is focused on the good stuff. And the good stuff is tasty goth and post punk-influenced dance jams, which AYS aptly delivers.
Jordan explained to me last night, during a pretty long phone conversation, how lots of other musicians, especially guitarists can be so precious about farting around to try and find their own unique tone. "Reverb has been done," Jordan said, exasperated, "you might as well get to the point."
The point, in this situation, is a bunch of great guitar tone that takes a cue or two from Bernard Sumners of Joy Division; undeniably just what the doctor ordered for the kind of sad, romantic and very danceable songs Jordan writes.
Refreshingly, Jordan's audible sadness (every goth-influenced singer needs some) comes from somewhere other than love/hating women or love/hating himself. Instead, his relationship with the very depressing stems from the years he spent in his early 20's working the graveyard shift as a paramedic in Reno, an experience he says killed his innocence.
"I was really naive. I feel like the things I encountered destroyed ideas I used to have that life was beautiful. I saw the very worst in people, night after night," Jordan mused, solemnly.
He told me that it was during this part of his life that he lost hope. I, having been to Reno once for upward of two days, completely understand.
Fortunately for Jordan and fortunately for us, he no longer lives in Reno. He lives in San Francisco, where his band All Your Sisters is headlining a show at the Hemlock Tavern tomorrow night (Jan 30th).