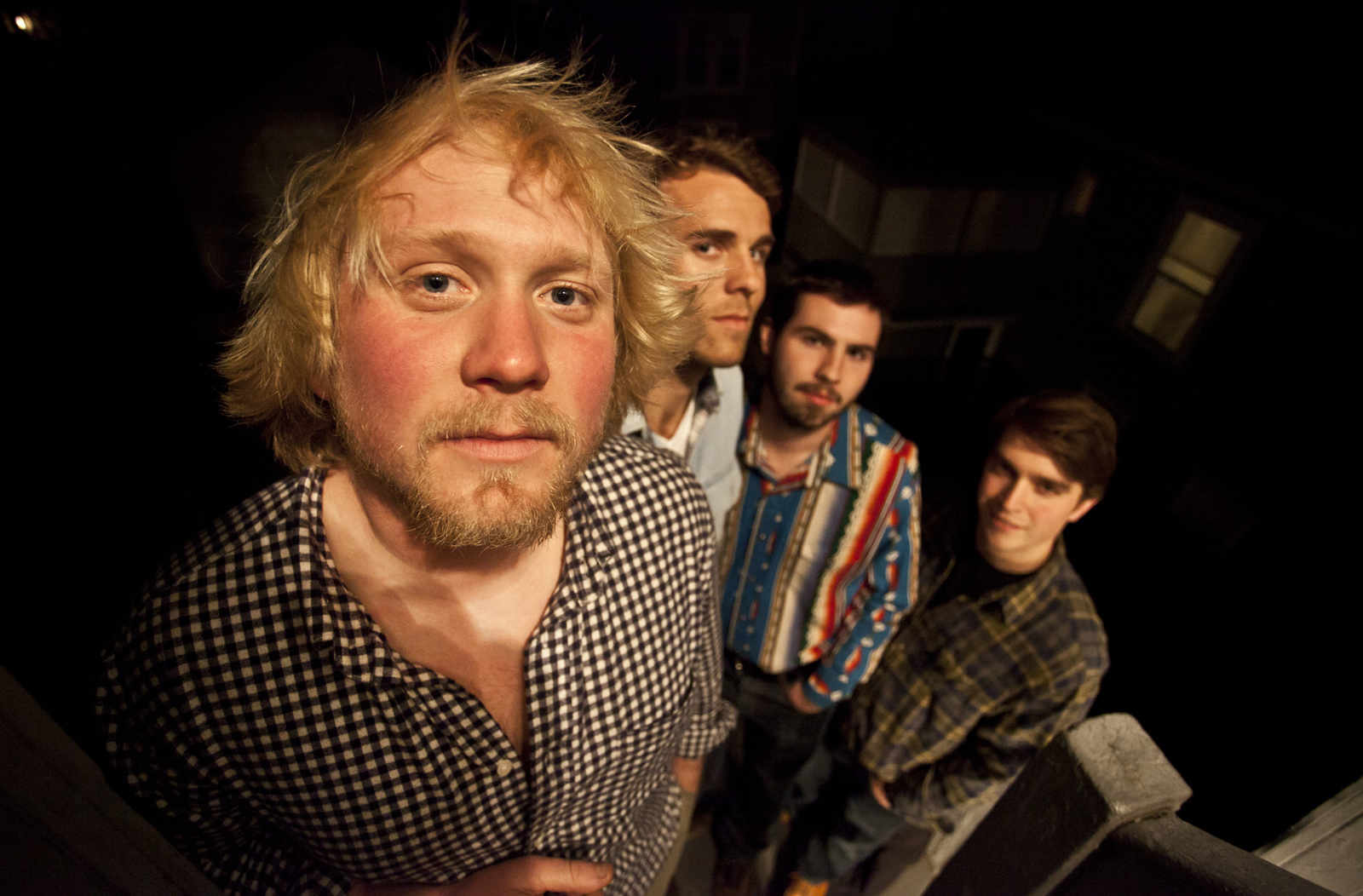 Guy Fox is definitely pretty good. Lots of eye contact. Let's be clear. I think this music is good. Does not inspire eye-rolling or turning off, but by far my favorite thing about this band is the first paragraph of their bio. Check it out:
"Guy Fox is an explosion of talent and eclectic songwriting - an apt description for a band that shares its name with an 17th century assassin that tried blow up Britain's Parliament. Their music reflects an ethos of passion and energy; a starry eyed nonchalant approach that is palpable and refreshing. And did we mention that the drummer is one of the main singers?"
Excuse me, what are you even talking about, bio? "Reflects an ethos"? Like, can you seriously not? Also, everybody knows drummers don't sing. Don't lie to me.
So, definitely check out this band, though, because they have a pretty unique sound and definitely don't suck. Also, for sure go check them out at Brick and Mortar Music Hall with DRMS and Big Tree tomorrow night (October 4th) if you want to. Here, have some tickets.