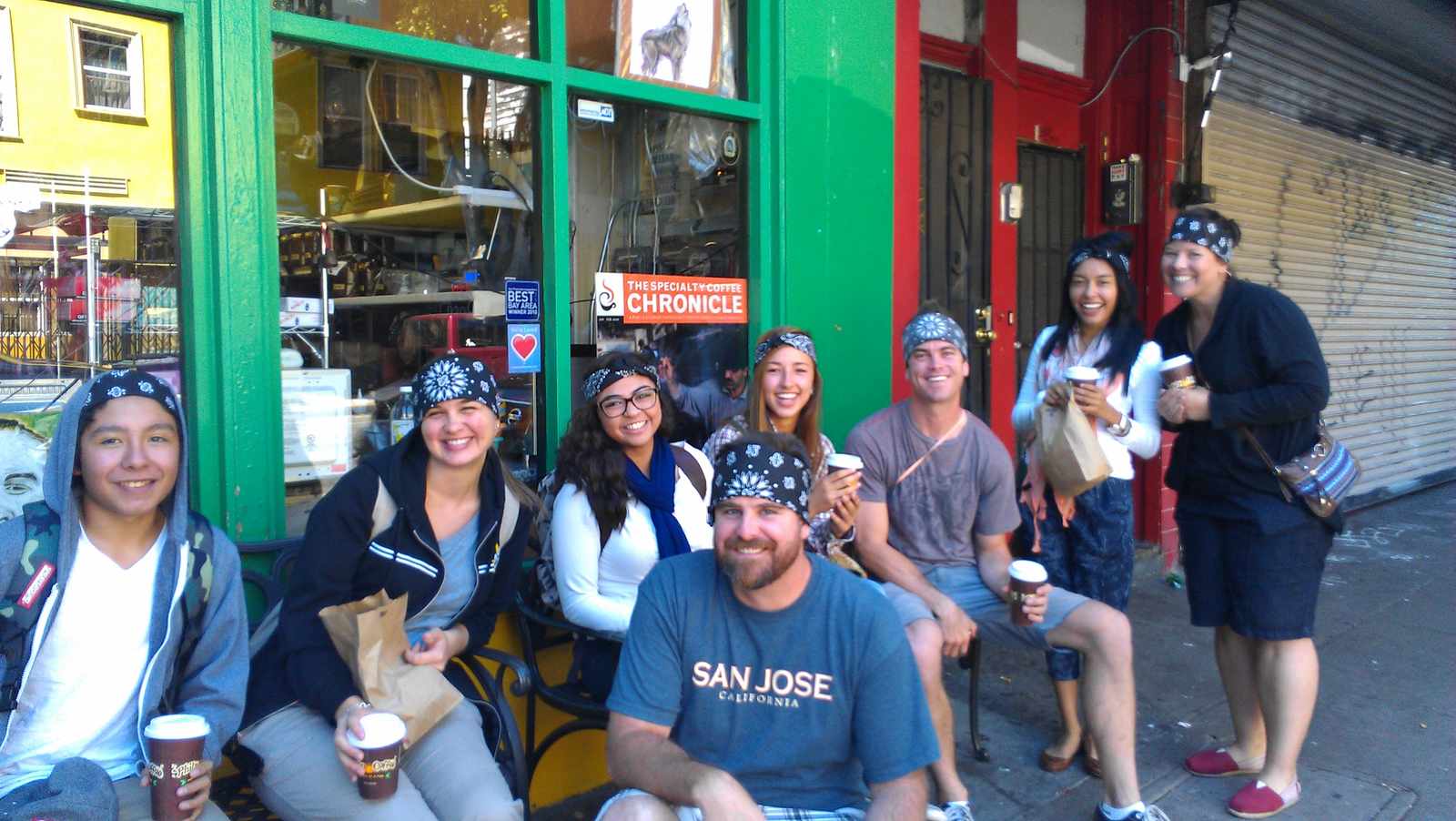 Today a group of happy young people wearing black bandanas walked into Philz, so naturally I followed them outside and asked to take their picture. Let's face it, white people haven't looked this ridiculous since those kids from Brokencyde tried to freestyle scream-battle. 
Ben (in the jorts), a youth-pastorey type, was kind enough to let me take a picture of his little gang. He also explained that he and his bros were on field trip into the city, where they intended to witness all the gifts God had bestowed on San Francisco. I told Ben that if he wanted to, he could tell God, on our behalf, that God can have Pig & Pie and El Tomate back because, really, we're not using them.
I didn't have the heart to tell Ben and his group of enthusiastic young believers that wearing matching bandanas probably wasn't a great idea. I can understand how Philz on 24th Street might seem, to a bunch of suburbanites, like a great place to execute their wholesome mid-day activities, (see: drinking coffee, matching) but in a very real way, it definitely isn't. 
Despite their being totally sillipants, I hope this group of Christians have a great day in San Francisco and that someone has the balls to advise them towear red bandanas next time they feel like marveling at God's creation in Norteño territory.