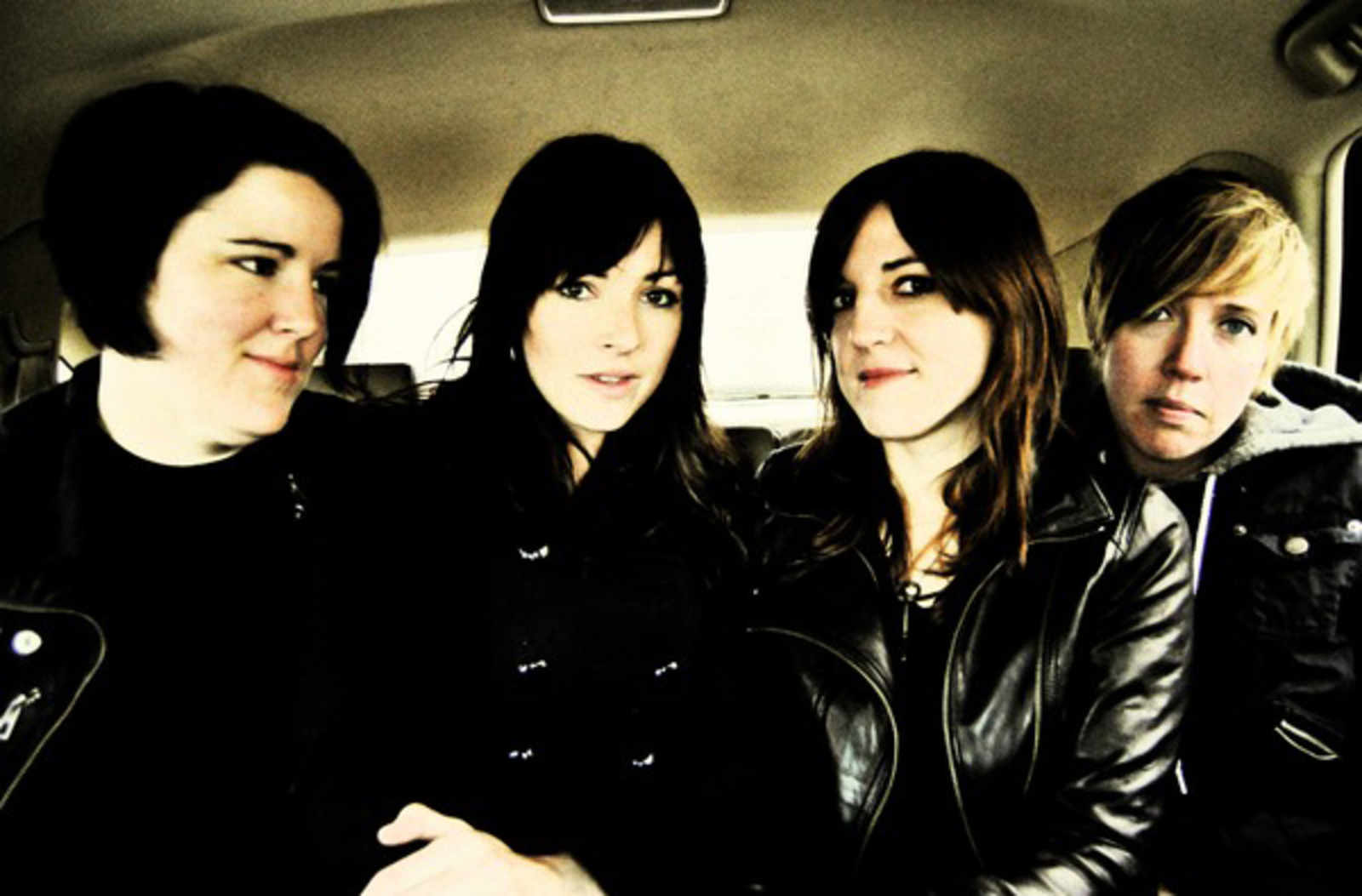 The Bruises don't sounds like they look like they have very many friends in art school. And guess what. They don't. In fact, Jen Black, the guitarist and co-founder of The Bruises, filled me in on the phone this morning about her new place in Oakland where she's living with drummer/girlfriend Tamara Waite and their dog, Snugglemuffinboogers. Very adult stuff.
Upon listening to their new album, Never be the Same, I was immediately impressed by how little it sounds like anything trendy happening in SF and other places I've been to. The songs are guitar-heavy, and easily influenced by 90's girl rock, but more in a pop way than a grunge way. What I'm trying to say is, Jen plays an SG. To really drive this whole thing home, the album was produced by Michael Eisenstein (there's a show business name!) of Letters to Cleo.
The Bruises songs are largely about breakups and stuff. Never be the Same boasts particular bummedness, presumably magnified by singer Asia Blue's recent sobriety. But you know what? I'm into it. As Jen put simply, "Our songs are about normal emotional experience. They aren't abstract. We kind of keep it to the point." No weaksauce metaphors or affected apathy.
Jen went on to laugh a bit. "Actually, we're kind of boring. We don't wear facepaint or animal masks or anything."
That may be true, but personally, I don't need every band to be super cute kids in facepaint making stuff that you have to "get" in order to get.
The Bruises are great because they're hot girls with guitars who like… forgot that they are hot girls. I like that they're all lesbians who just happen to be lesbians. The Bruises have been playing together for 10 years, and it's obvious, beyond anything else, that making music is their first priority.
Check out their record release show tonight at Bottom of the Hill. Dirty Ghost and some other band are opening.