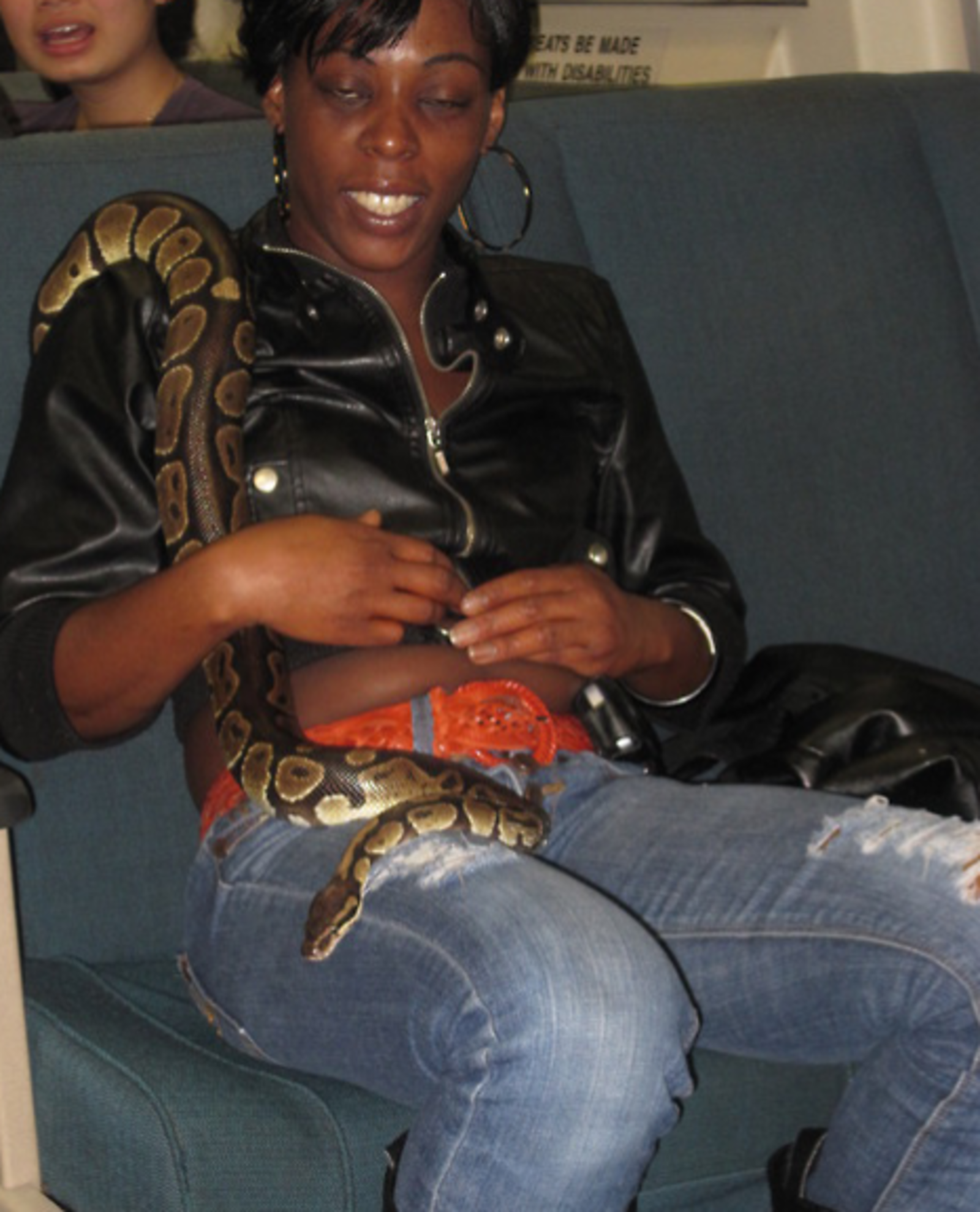 A couple of questions:
Who's your dealer?
Is this even fucking allowed?
Look, I don't have a huge problem with snakes or weed.  But I do think it is kind of fucked you combine the two and decide to bring said snake onto BART.  BART is a place for homeless people to sleep and my friends from Berkeley to puke, not for snakes.
BART Don't Lie has the full story and more pics.
(Thanks Brock!)