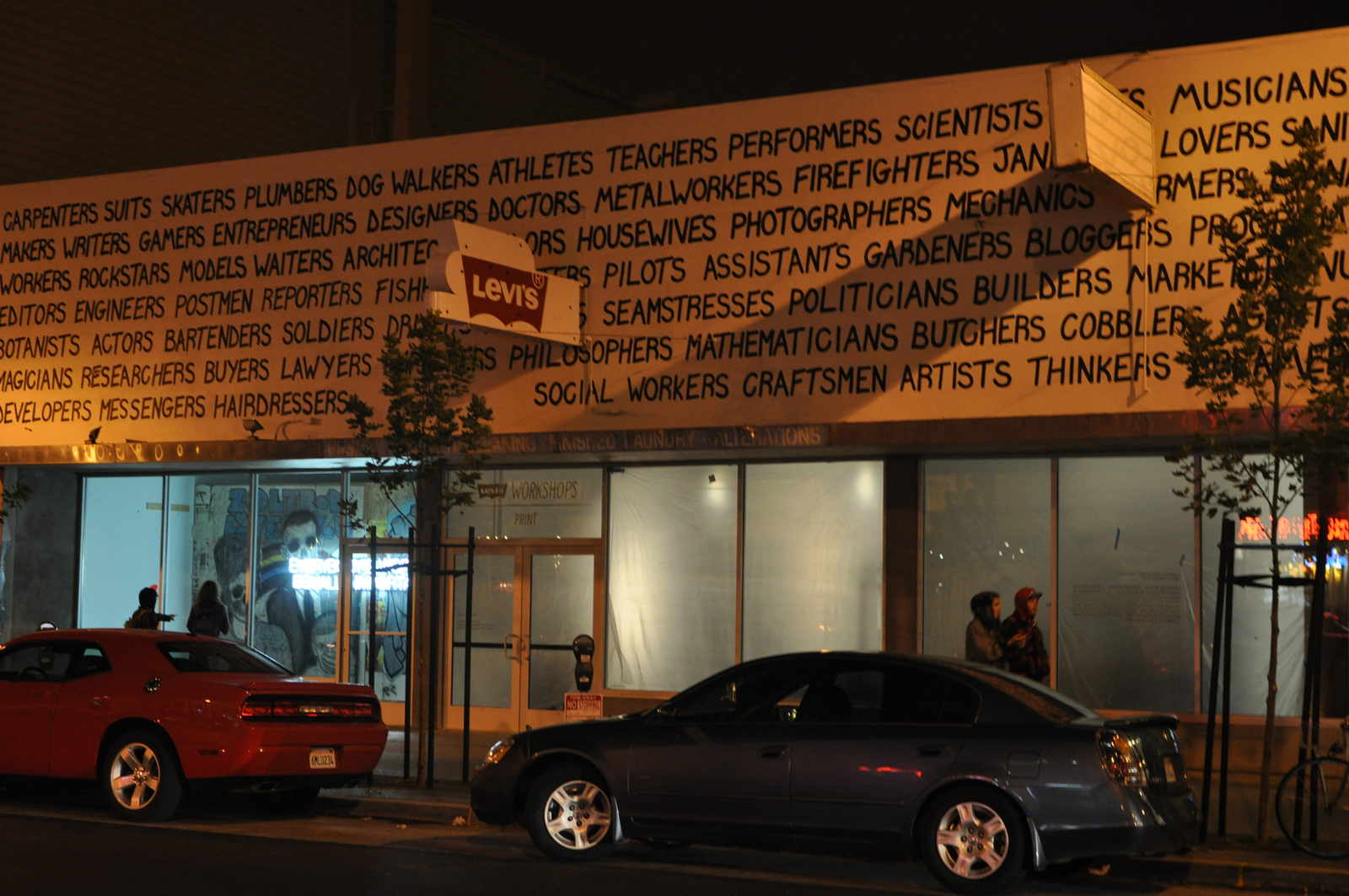 After closing their Valencia St. plant in 2002, Levi's has decided to make Valencia and 17th the new home for an upcoming store "Levi's Workshops."  Their website says a lot without saying anything:
This is where it all begins.
A pioneering act.  A focus on craftsmen and their craft.
A merger of creation and community.  A spirit of devotion and dedication.
This is Levi's Workshops.
July 1st,  San Francisco
No idea if that means they are teaching classes or something similar.  Their signage says "alterations" and "laundry."  Fun!
On a side note, I'm really digging the fact that their signage has "bloggers" on it.