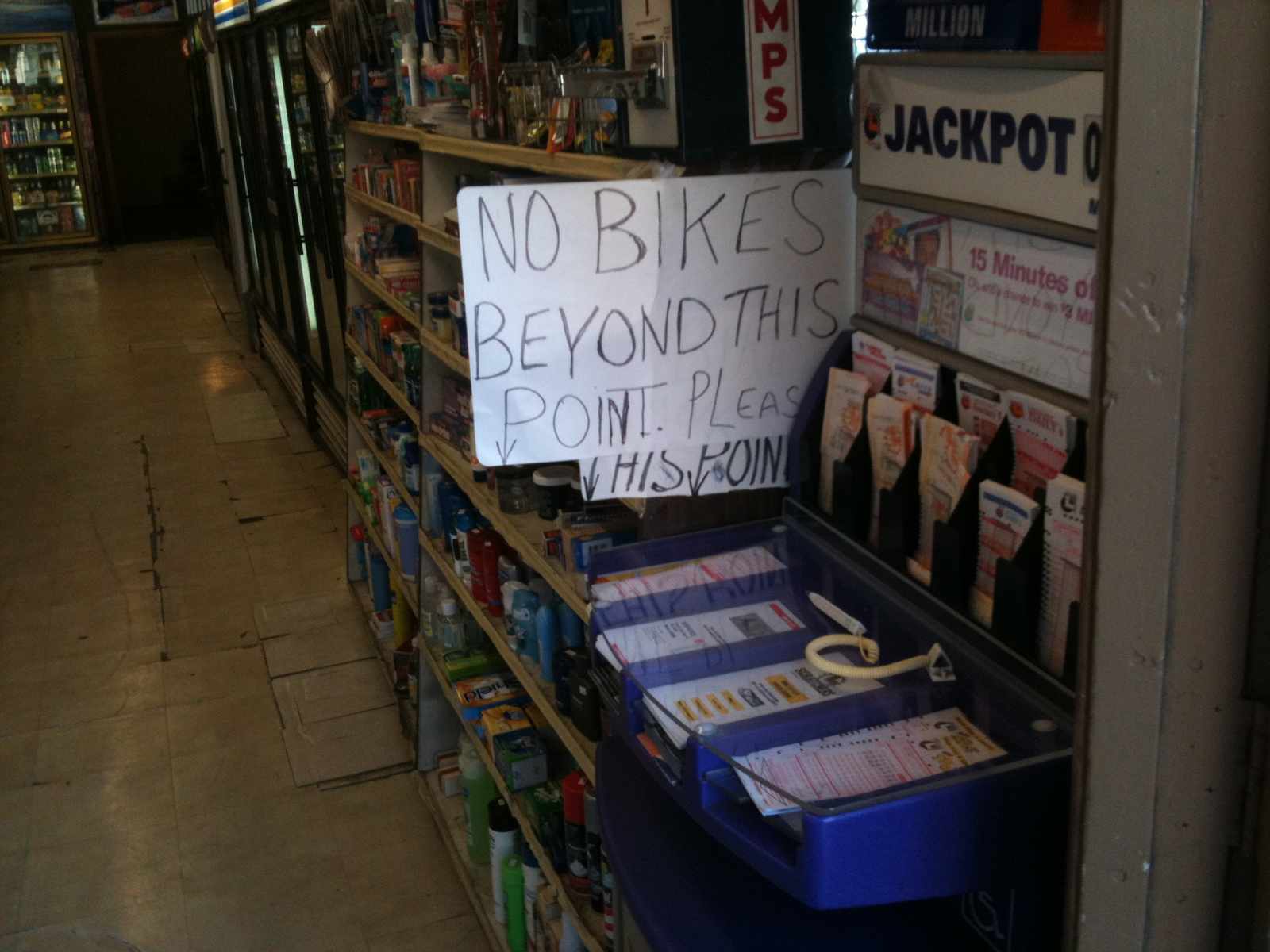 I really enjoy this sign for a multitude of reasons:
The mere presence of this sign implies that people bringing bikes into this Valencia and Duboce bodega was either frequent, obnoxious or both.
The owner turned letters into arrows.
The owner clearly had to amend the sign with an additional "THIS POINT," hinting that cyclists didn't understand the sign the first time around.
Blocking the lottery table with bikes is a-okay.
This store seemed to have a surplus of tallcans.  Coincidence?  I think not.